Max Kauffman
b 1981
I was born in Chicago and grew up in the woods of South Bend, Indiana. Minus time in Arizona for undergrad and four years in Oakland, the second half of my life has been firmly planted in Colorado. Last spring I relocated to the Southern region of the state after years of Denver life. The outdoors, history/anthropology, live music, and good banter are things I enjoy and sometimes inspire my makings. 
I have been fortunate to be a full time artist for the last 11 years. I have shown extensively in North America in galleries, art fairs and a few museums. In addition to my arts practice I run a small curatorial project called Neü Folk. The name comes from a show I was quite proud of in 2013, a survey of artists across the globe working in the field of hand made/traditional/folk.
Recently I was told I'm a landscape painter and I quite like that sentiment. I enjoy mixing primitive with the present, acknowledging folk tendencies in my work and a stubborn belief in analog processes.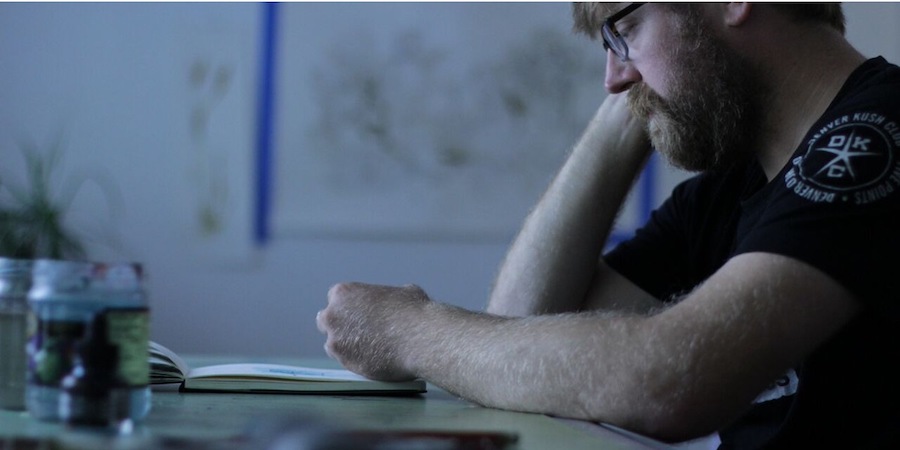 (click to download)
Press
Client List
303 skateboards, 72 and Sunny, Arbor Collective, Atlas Edibles, Bridgestone Tires, Denver Kush Club, Fat Tire, Integer, Motive, Mountain Dew, Nike, Ninedot Arts, PG&E, Portland Mercury, Redstar Merchandise, Sony, and The Very Warm