When the Current Dictates
Cass Contemporary. September 2016
Much like a musician, large chunks of the last few years have been spent on the road. There is an aliveness to it – the openness of possibility, embracing risk, adapting to plans on the fly, etc. It seeps into the work in the form of new ideas/approaches, and most importantly, openness. While there is plenty of inspiration while traveling, it also takes it's toll. Not being able to maintain a routine/sleep in your bed/have your space, these things don't seem to matter until you lose them.
My work has looked at the concept of balance for the last 8 years or so. As I've struggled to do art full time while maintaining some sort of "my own life" apart from that, this meta narrative continues to have more importance. For me this requires being able to recharge & be steeped in silence, and some trips need a few weeks(/months) to bounce back from. Thus, most of this year has been spent holed up in the studio digesting and reconsidering…everything.
Right now I feel more like a gardener than an artist – taking the time to nurture my thoughts, as long as it takes, then figuring out how to apply them to this new format. That patience and trust pushed the work in new ways. I moved from my comfort zone of the last decade of paper, to applying that technique to panel, into an entirely new direction with linen.
There are always ideas and themes I explore, but a lot of what comes out is just forces moving through me. It's a trust that my hand will go where it needs to and an acceptance that control is always an illusion. To quote the writer E.L. Doctorow, "…it's like driving at night in the fog. You can only see as far as your headlights, but you can make the whole trip that way."
press-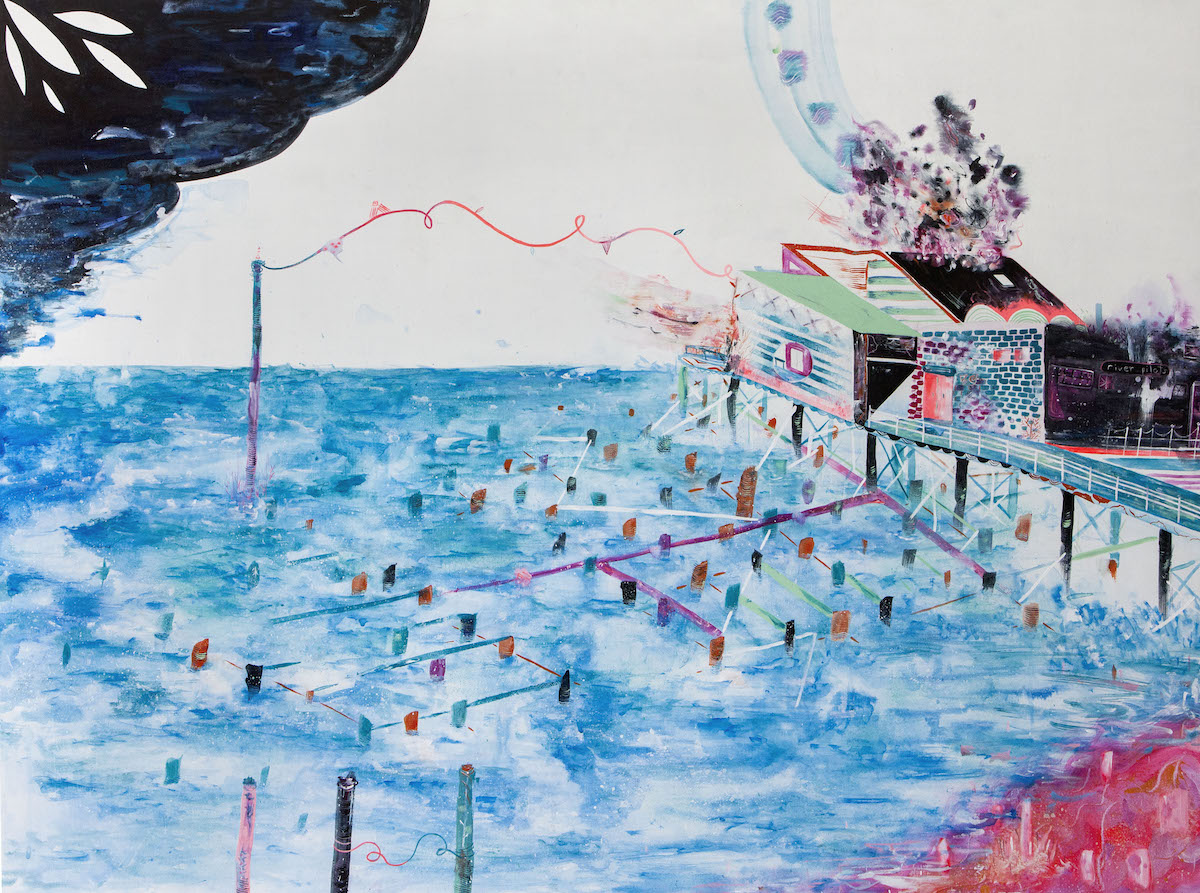 When the Current Dictates
36×48 in watercolor, gouache, ink, and enamel on panel.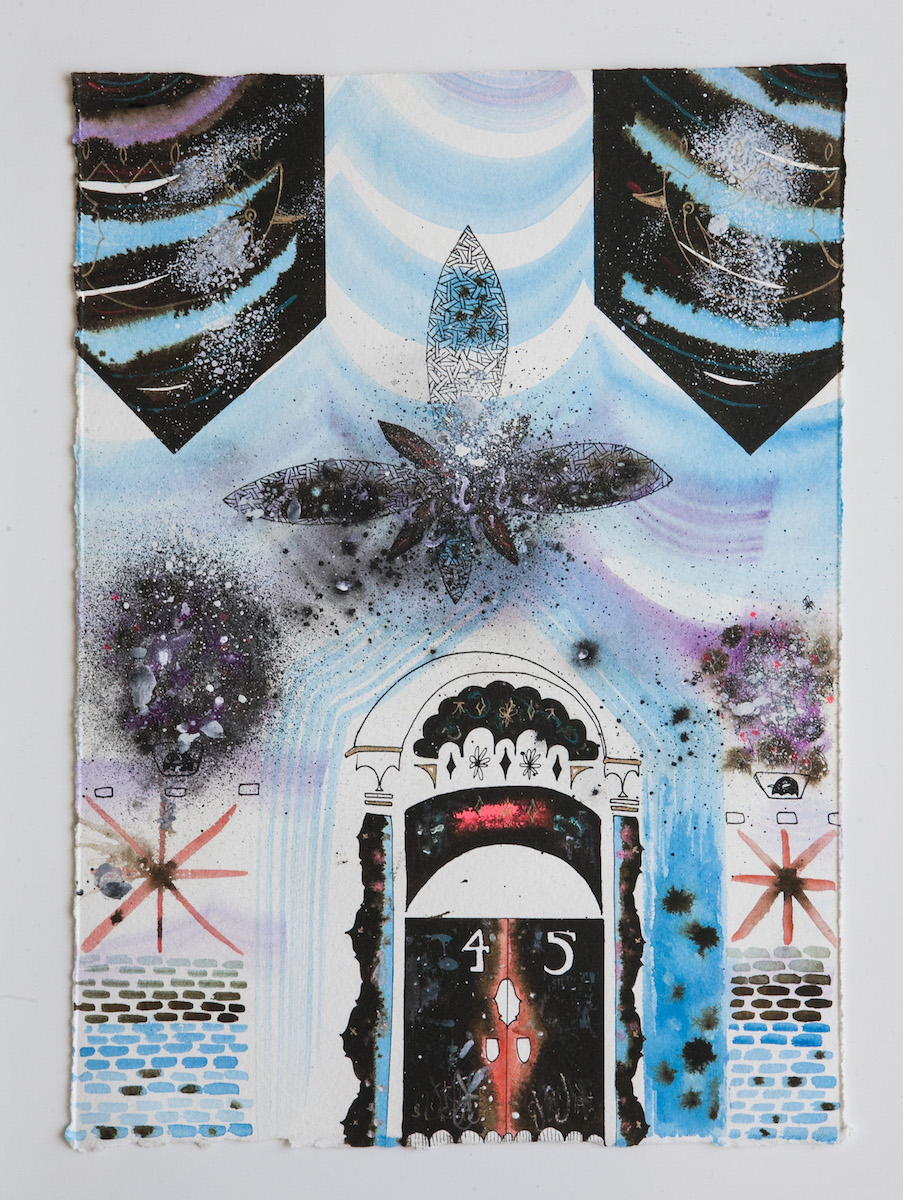 Tactile Yearnings
12×16 in watercolor, ink, and water based spray paint on rives bfk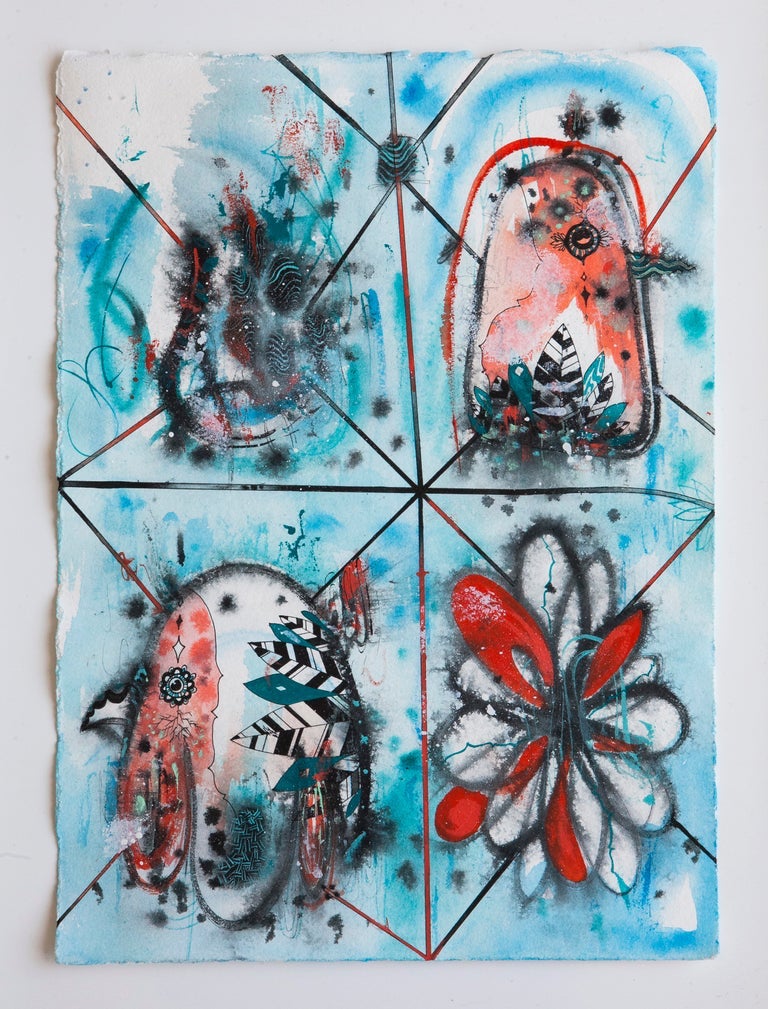 Various Ways to Break Through
12×16 in watercolor, gouache, ink and enamel on rives bfk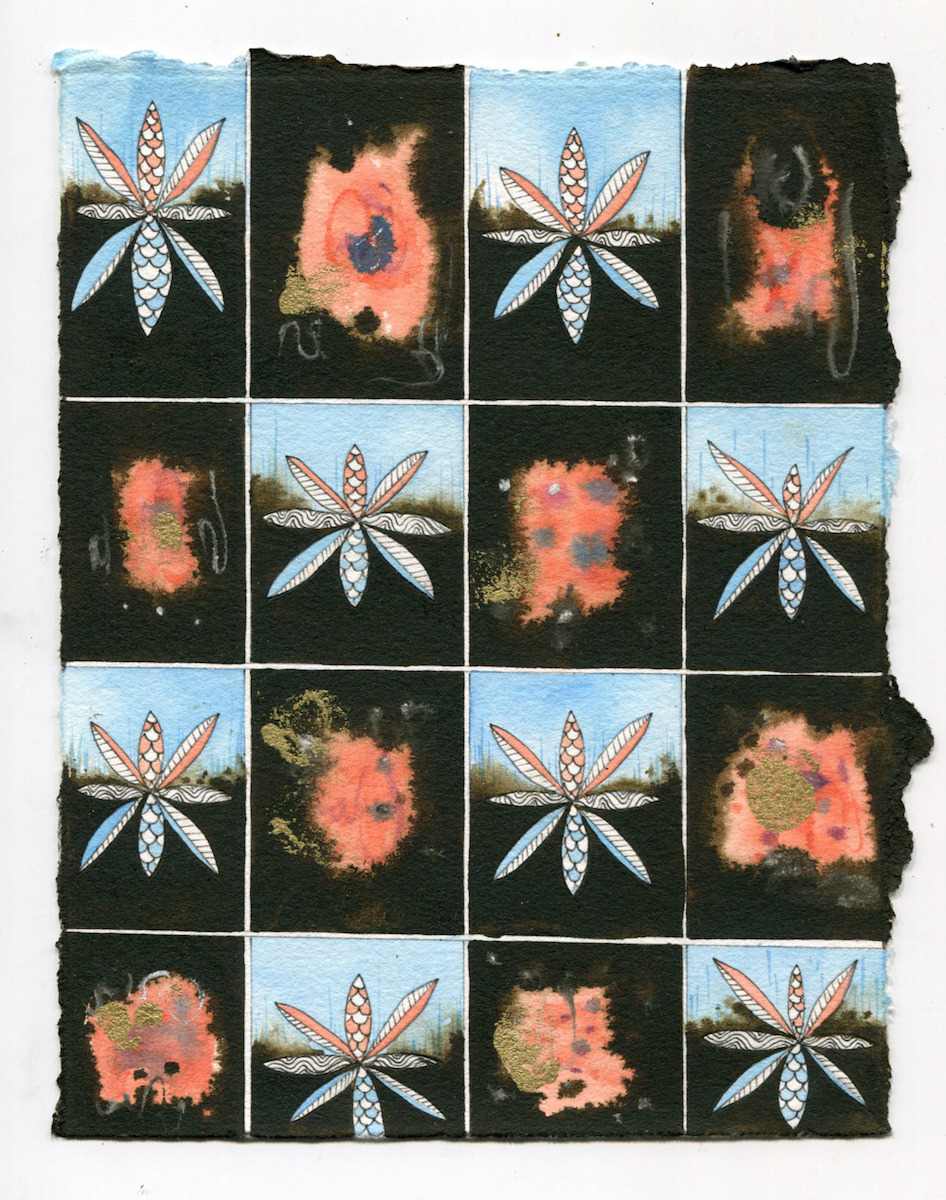 Cadence
6×8 in watercolor and ink on rives bfk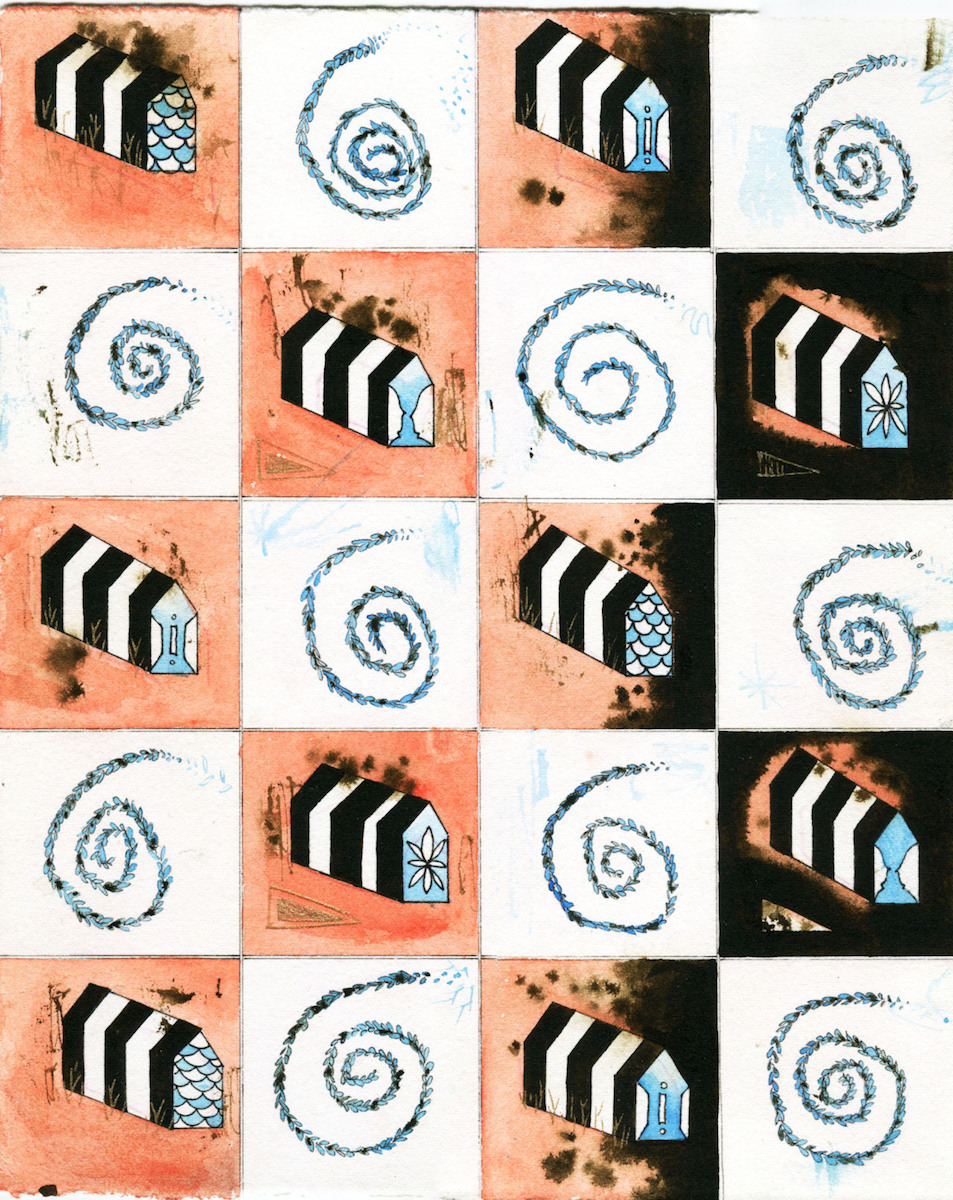 Artisan's Sorrow
8×10 in watercolor and ink on rives bfk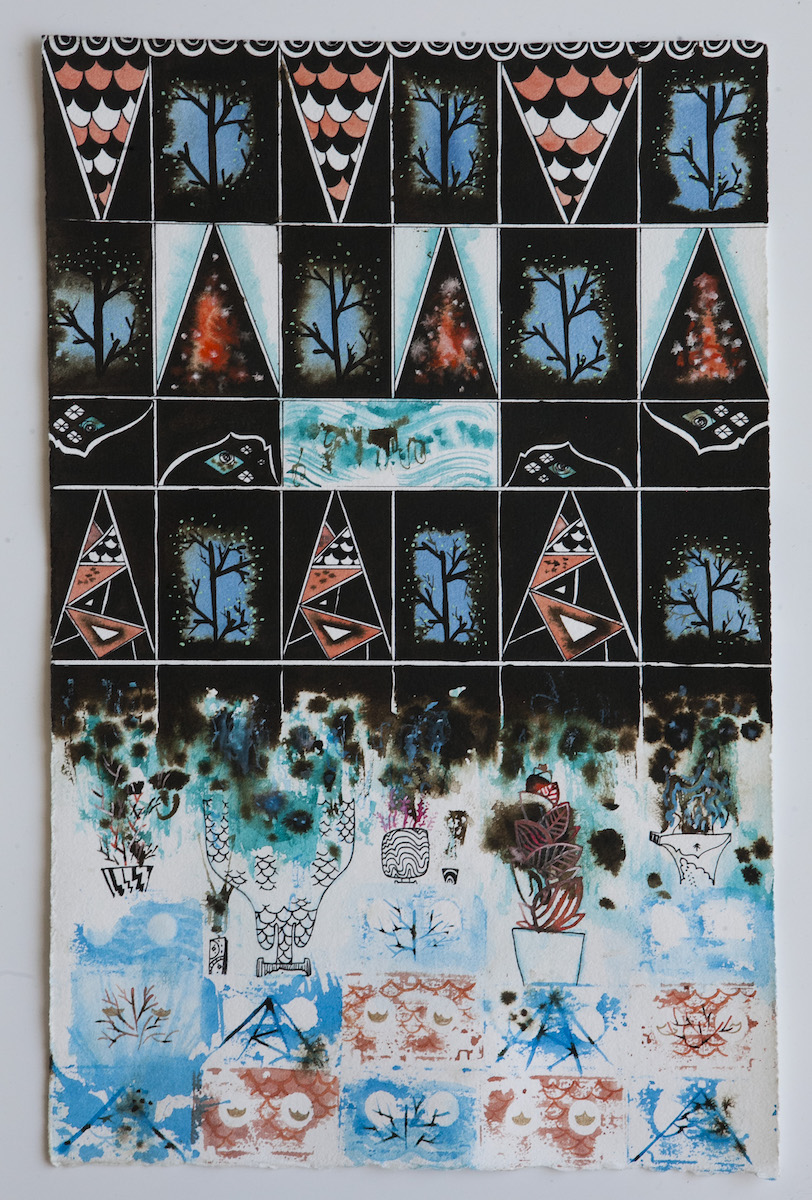 Artificial Paradise
12×16 in watercolor and ink on rives bfk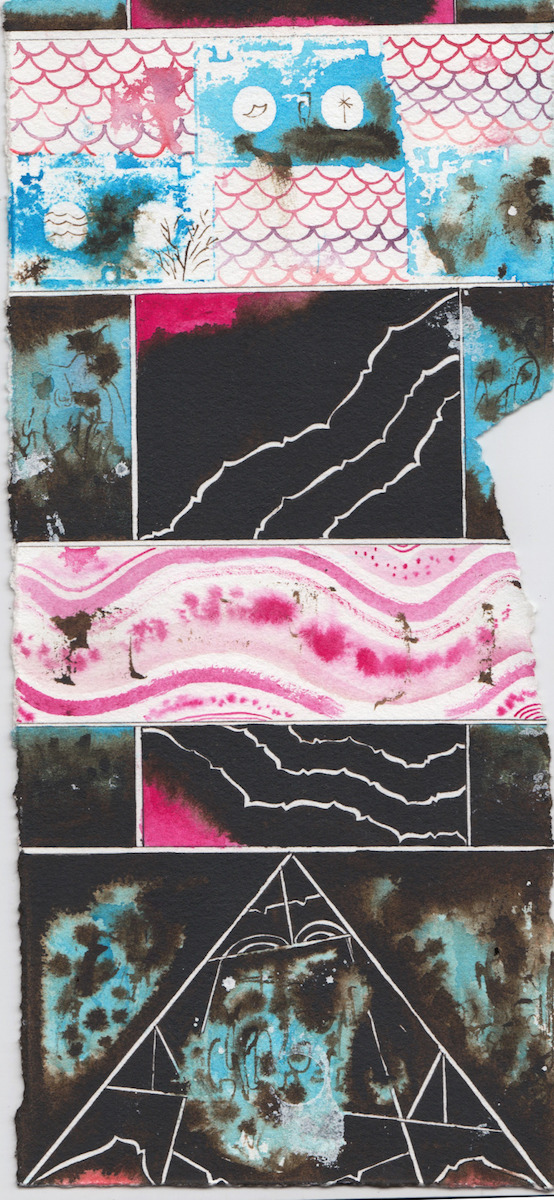 A Beginner's guide to Travel
5×11.5 in watercolor and ink on rives bfk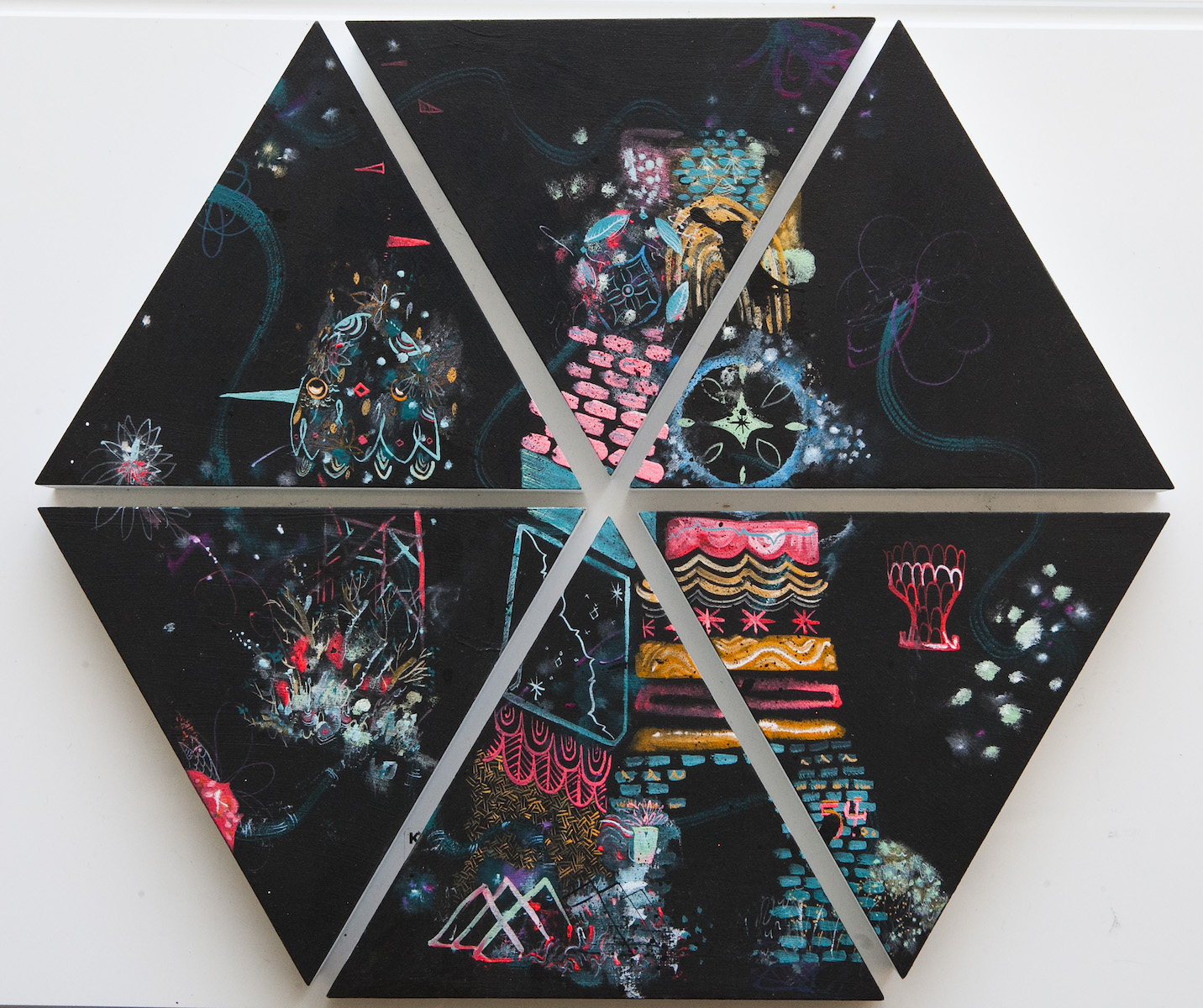 Night Moves
gouache and enamel on six 7 in triangle panels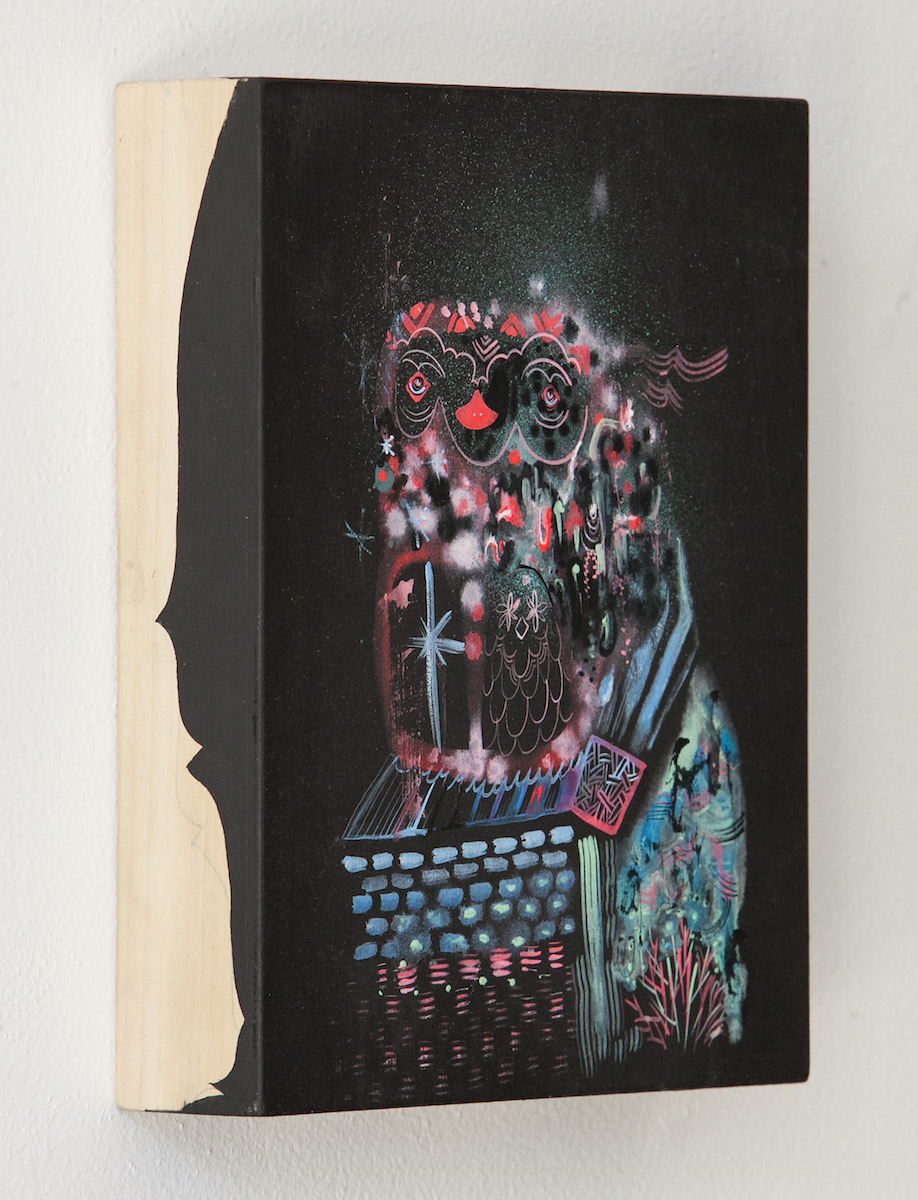 Yesterdays Promise, Tomorrow's Dust
8×10 in gouache ink and water based spray paint on panel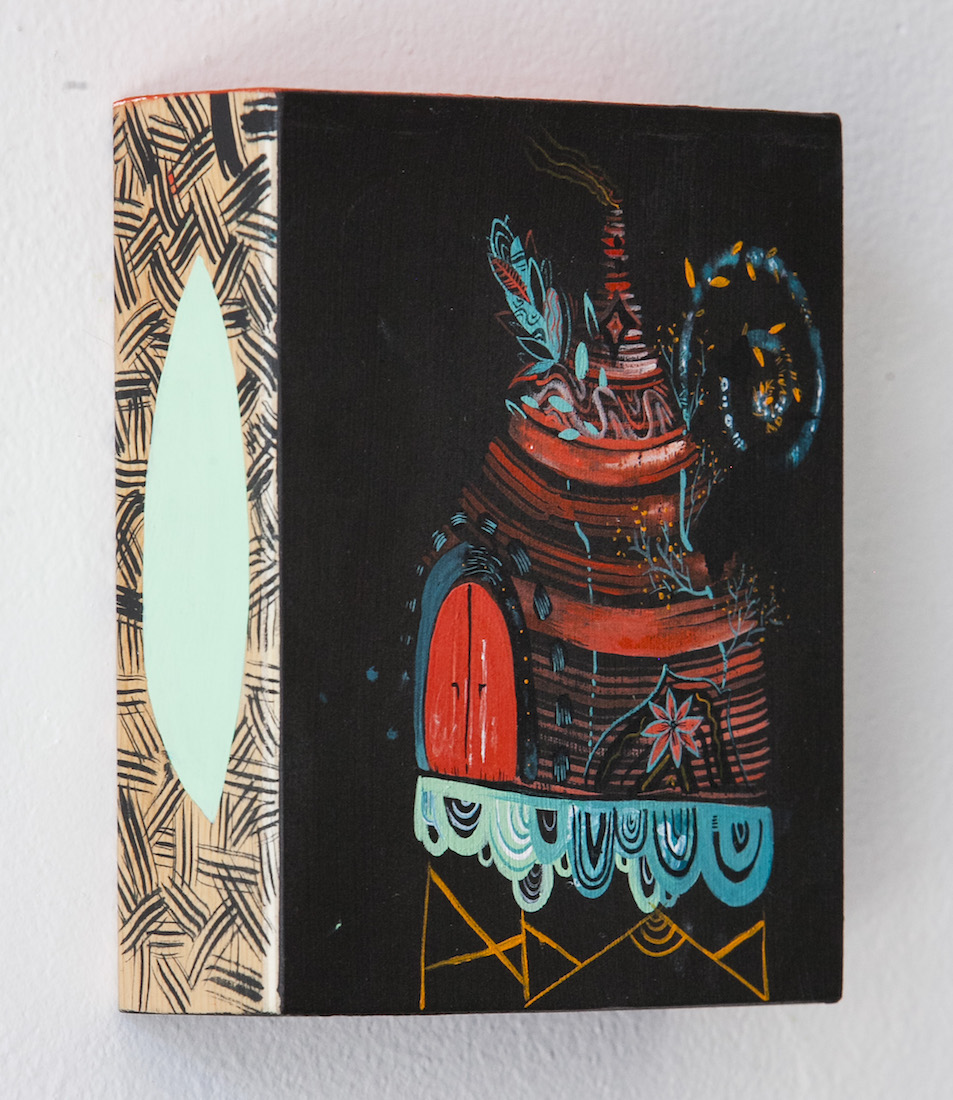 Yurts to You
5×7 in gouache and ink on panel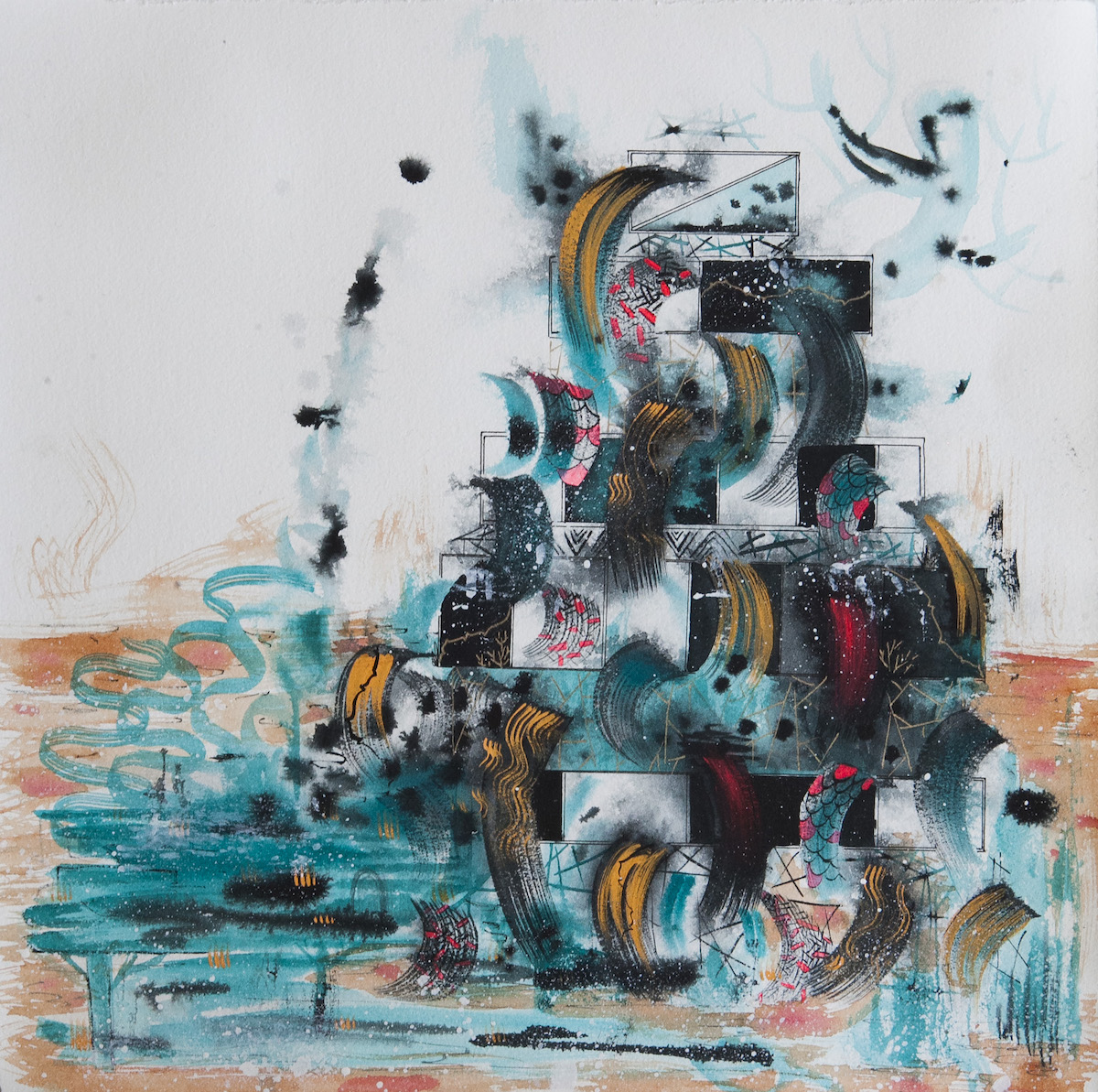 Set to Sea on Phantom Tides
16×16 in watercolor, gouache and water based spray paint on rives bfk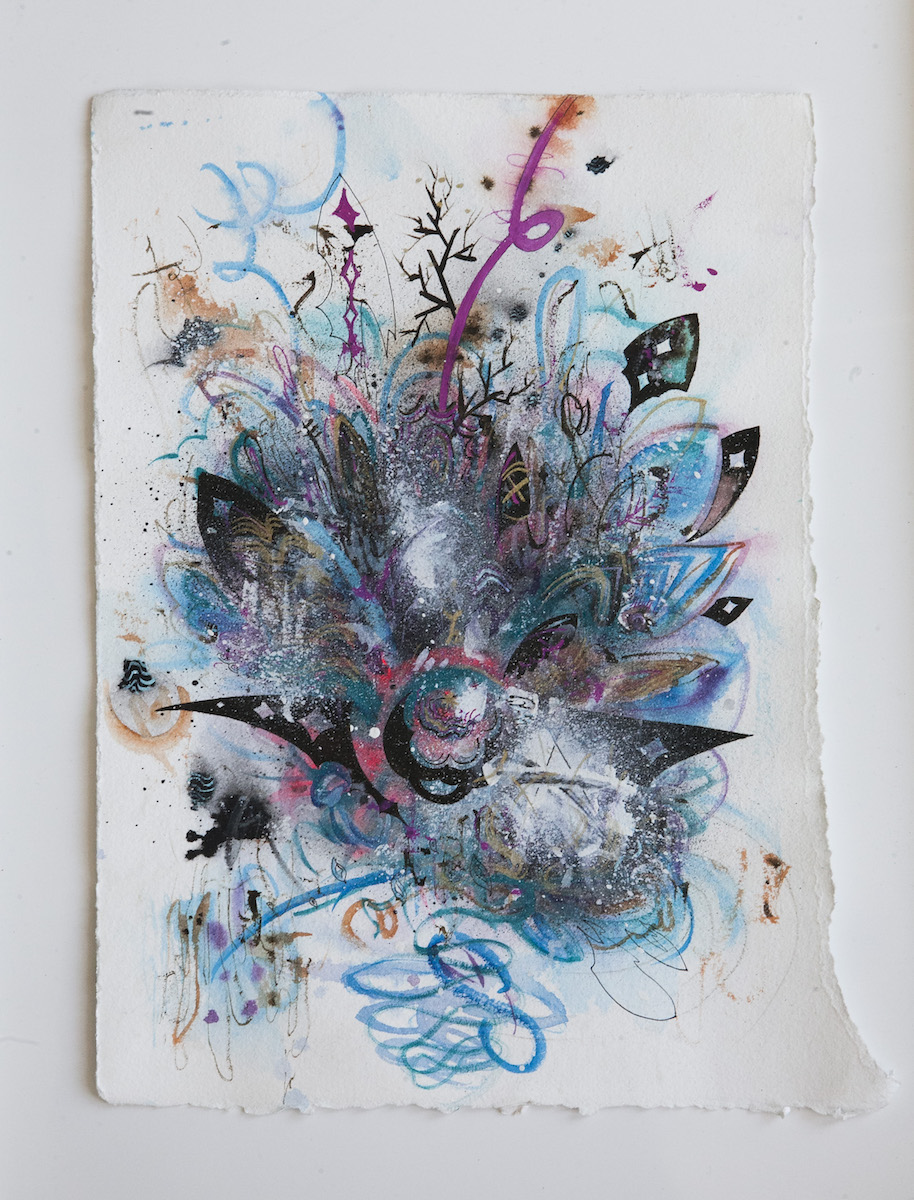 Tamal
12×16 in watercolor, gouache and water based spray paint on rives bfk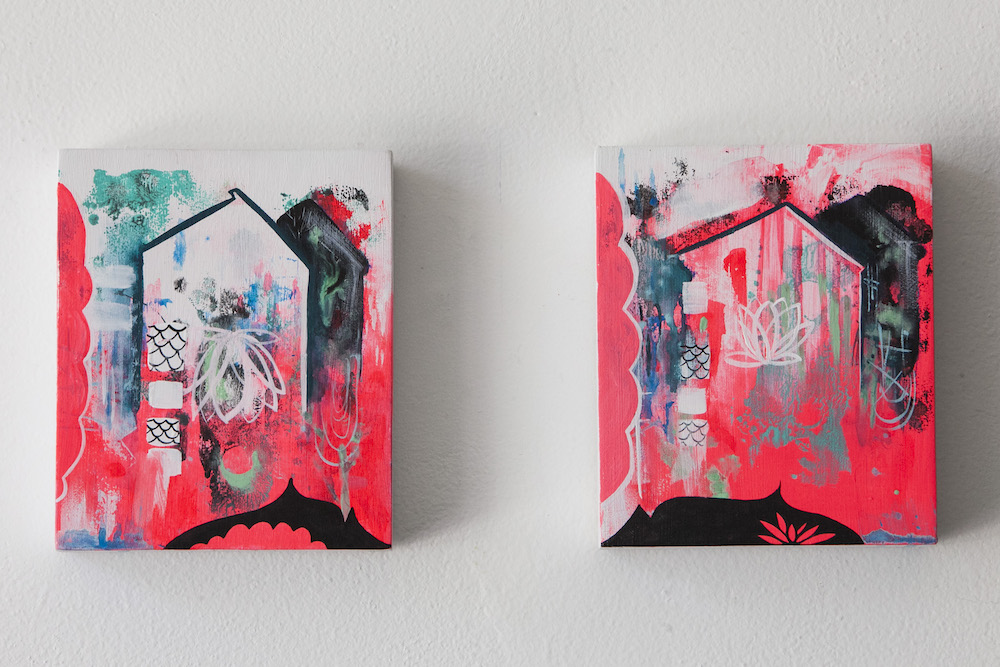 Homesteading
gouache and ink on two 5×7 in panels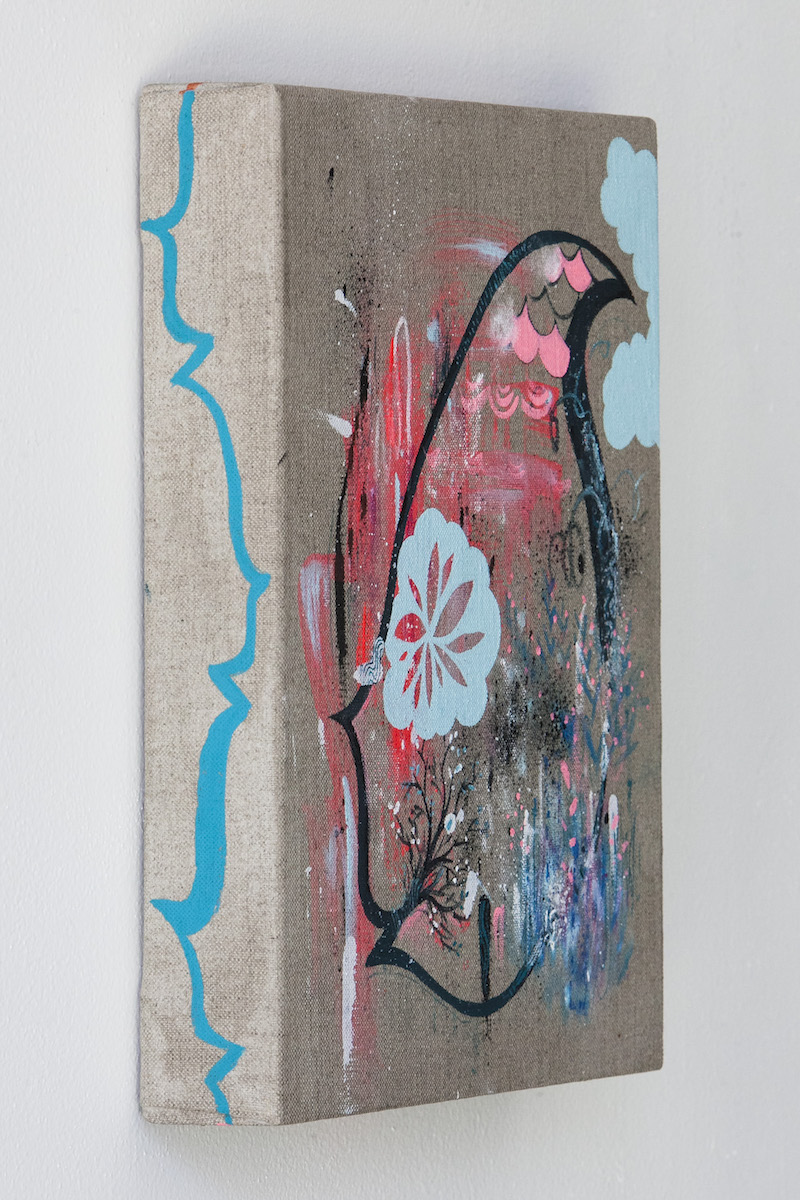 Ghosts of Prior Nations
11×14 in gouache and water based spray paint on linen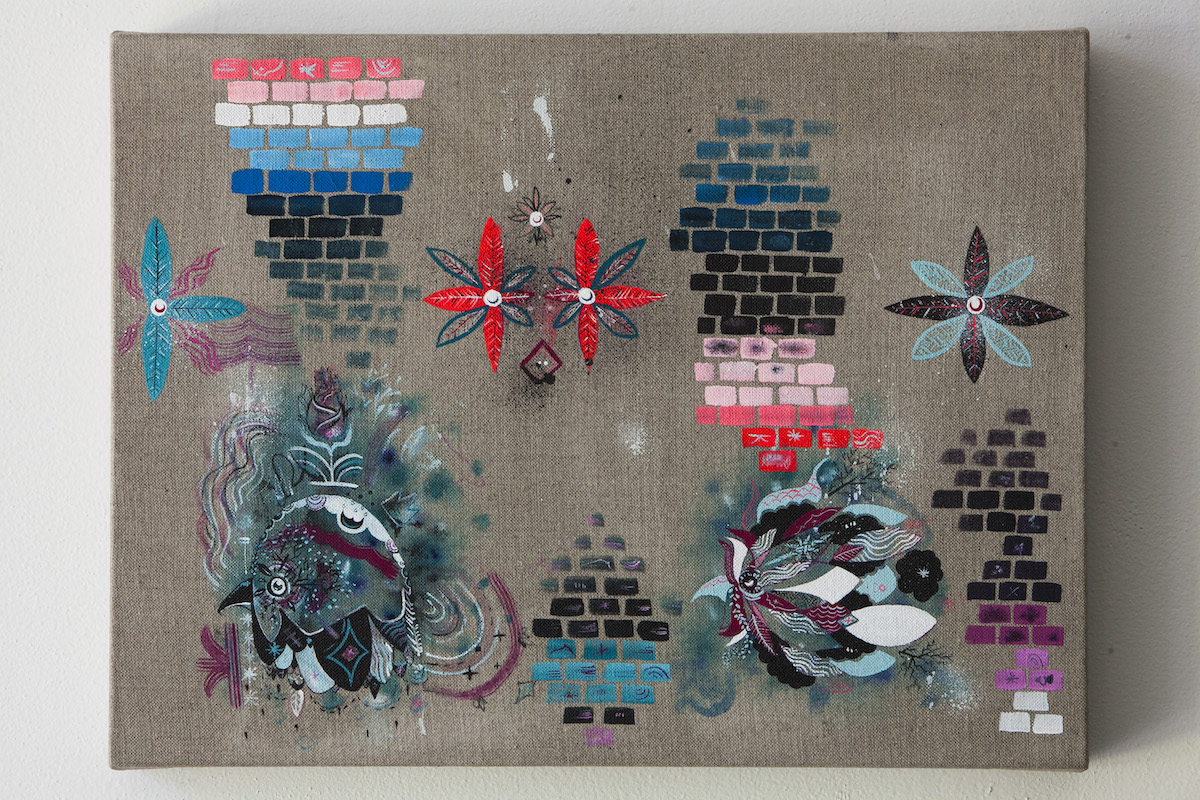 Another Day, Another Caw
15×18 in gouache on linen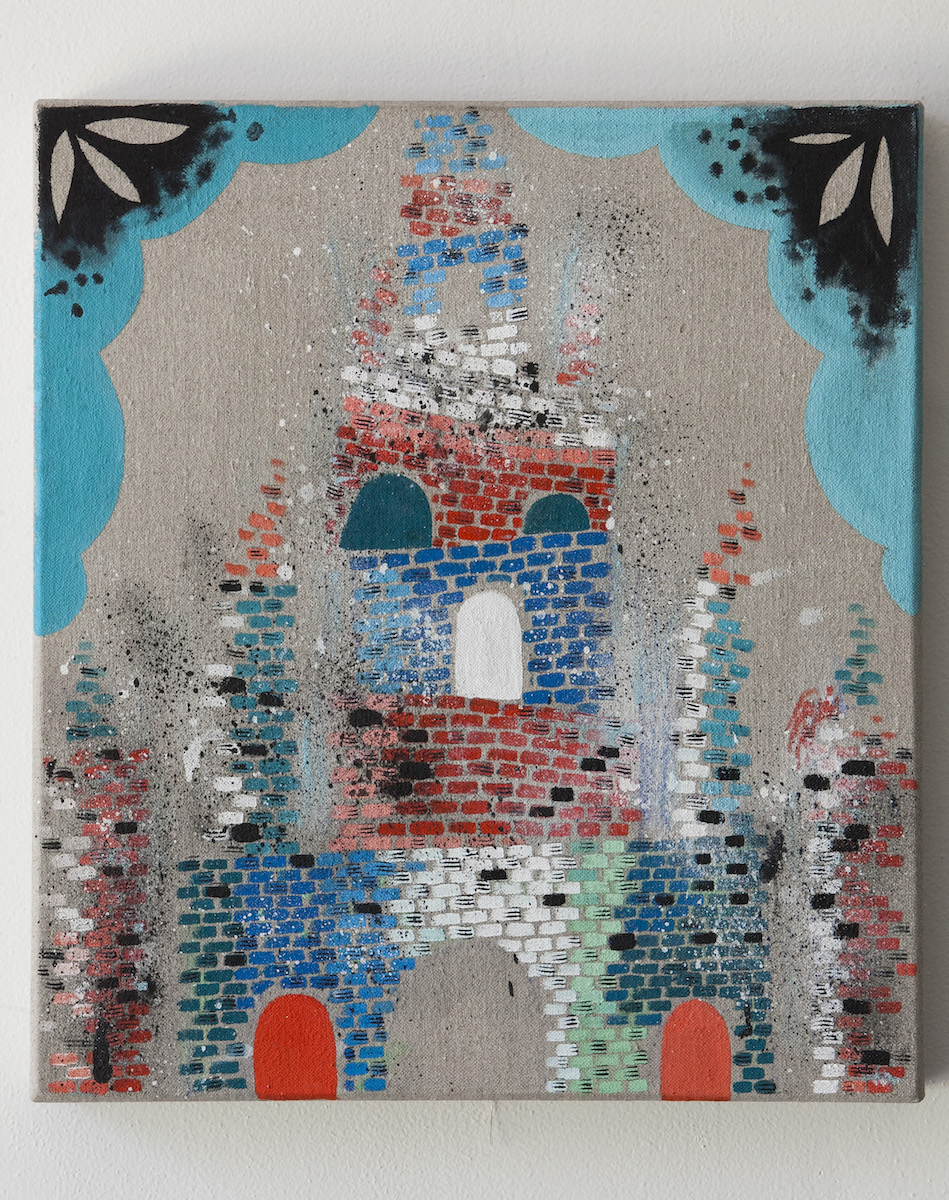 Chi Dreams
16×18 in gouache and water based spray paint on linen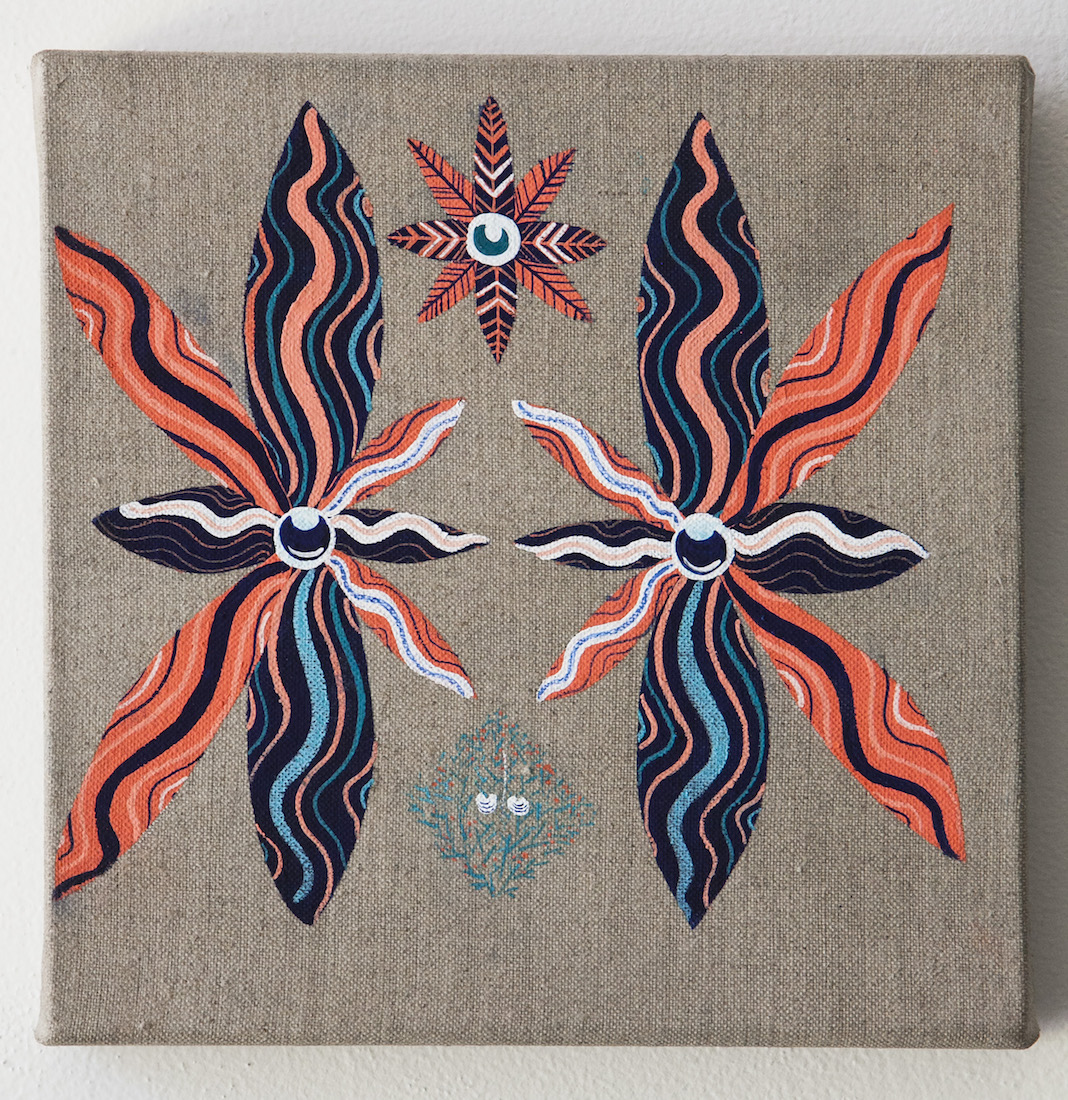 Happily Lost
10×10 in gouache on linen