A Well Lit Evening
Revolt Gallery with Katherine Hunt.   August 2021
THESE WORKS USE NOSTALGIA AS A FAILING, AS A WAY TO ADVANCE MYTHOLOGY.
Color serves as a guide across the deep black backgrounds; as a
compass into forgotten internal maps. Images represent a mental and
emotional imprint of places, people, and sometimes events, to the best
of my recollection. The result is pattern-like rather than any
concrete notion. I am adorning my memory as I search for heritage.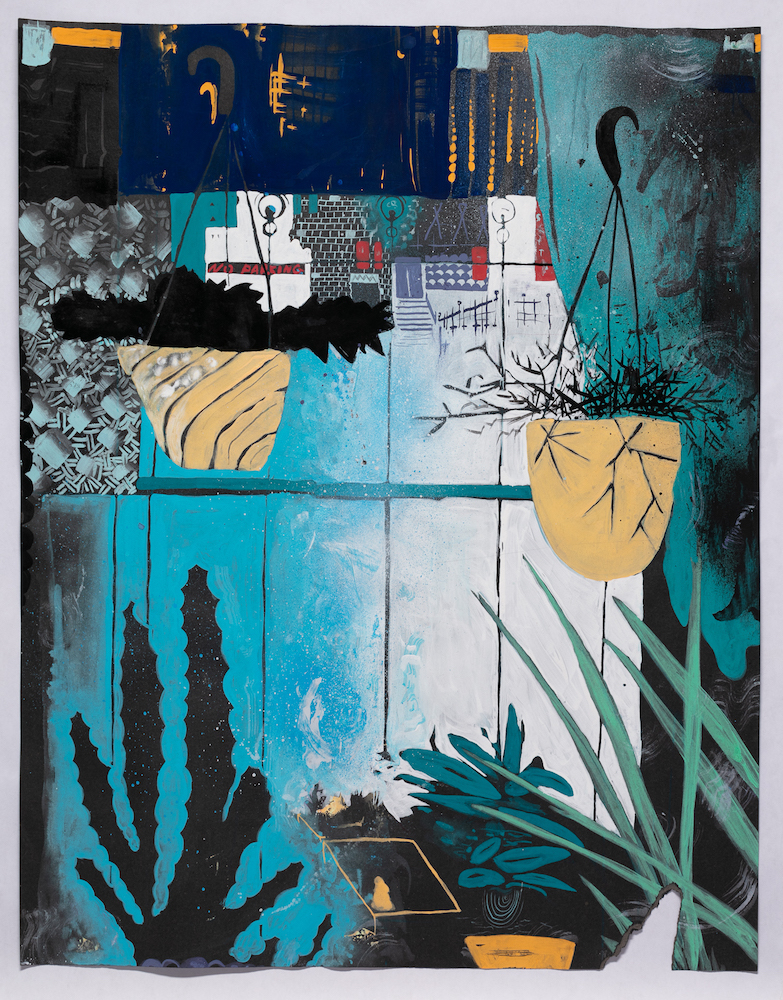 Temporary View From Forever
21.5×27.5 in. Mixed media on paper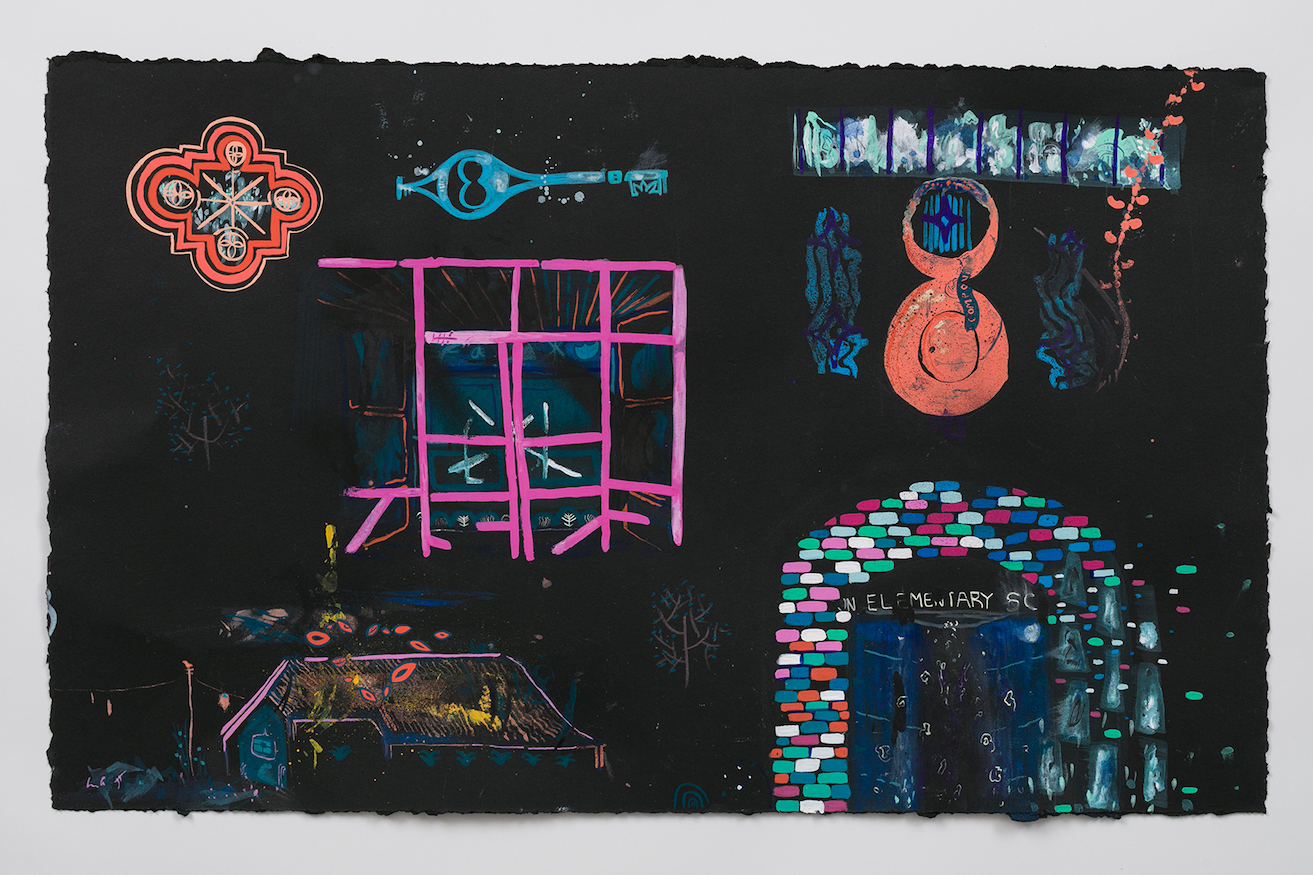 New Route
14×22 in. Gouache on paper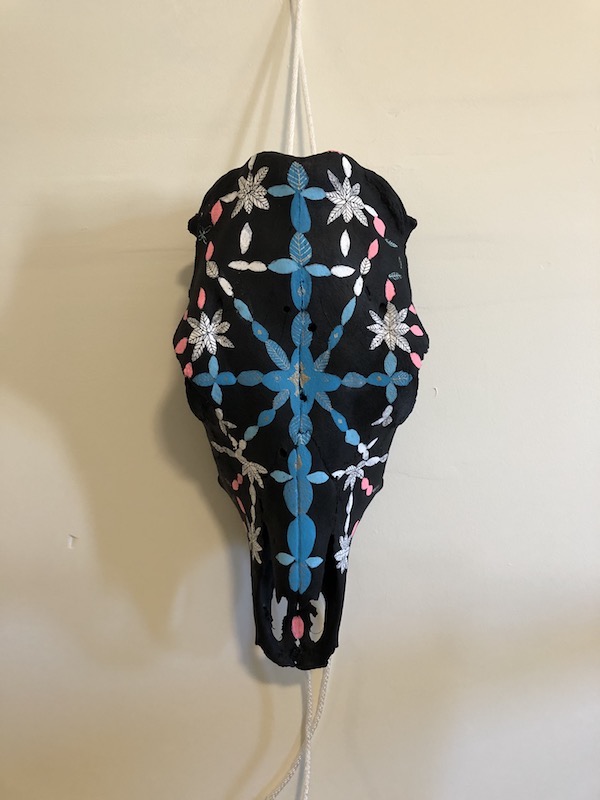 Single Point of Origin
18x9x7 in. Enamel, gouache, and ink on found skull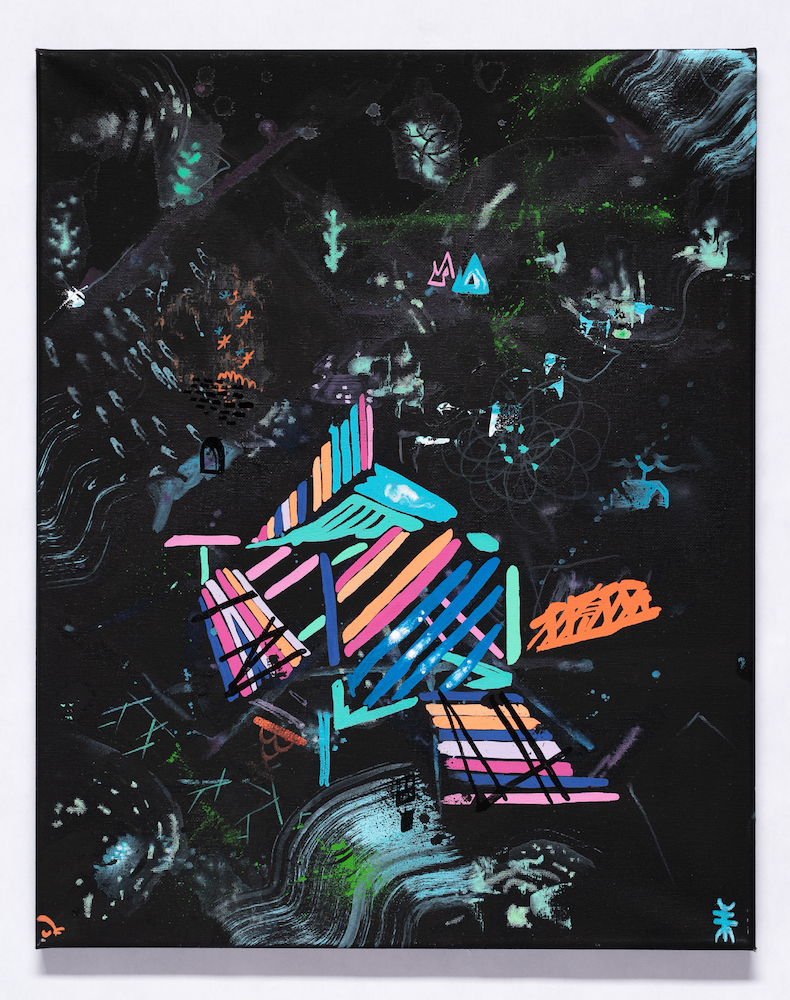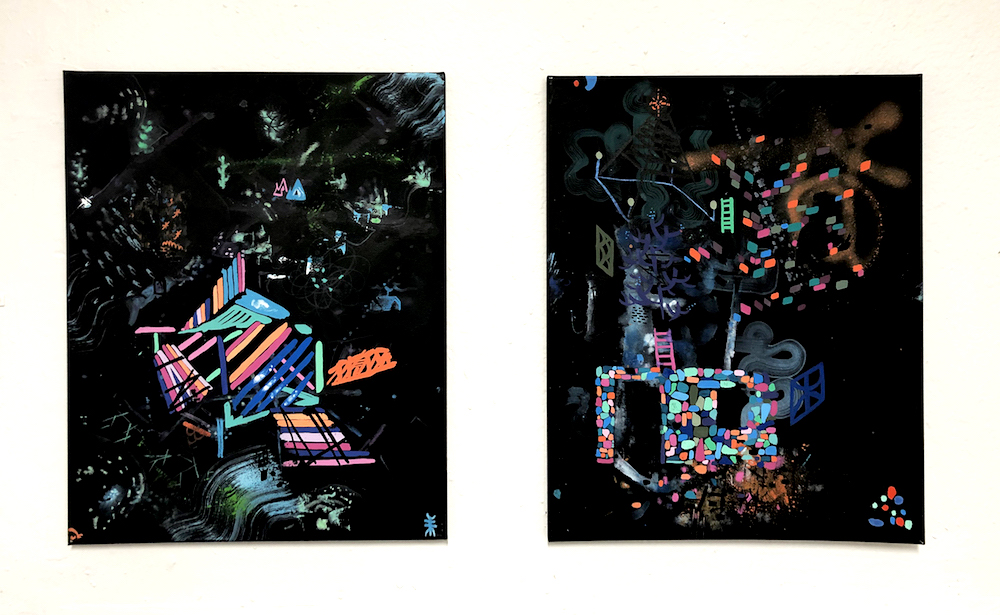 Shattered Timeline 1 and 2
16×20 in ea. Gouache and water based spray paint on canvas
Bailout
6×8 in. Gouache, ink, and crayon on paper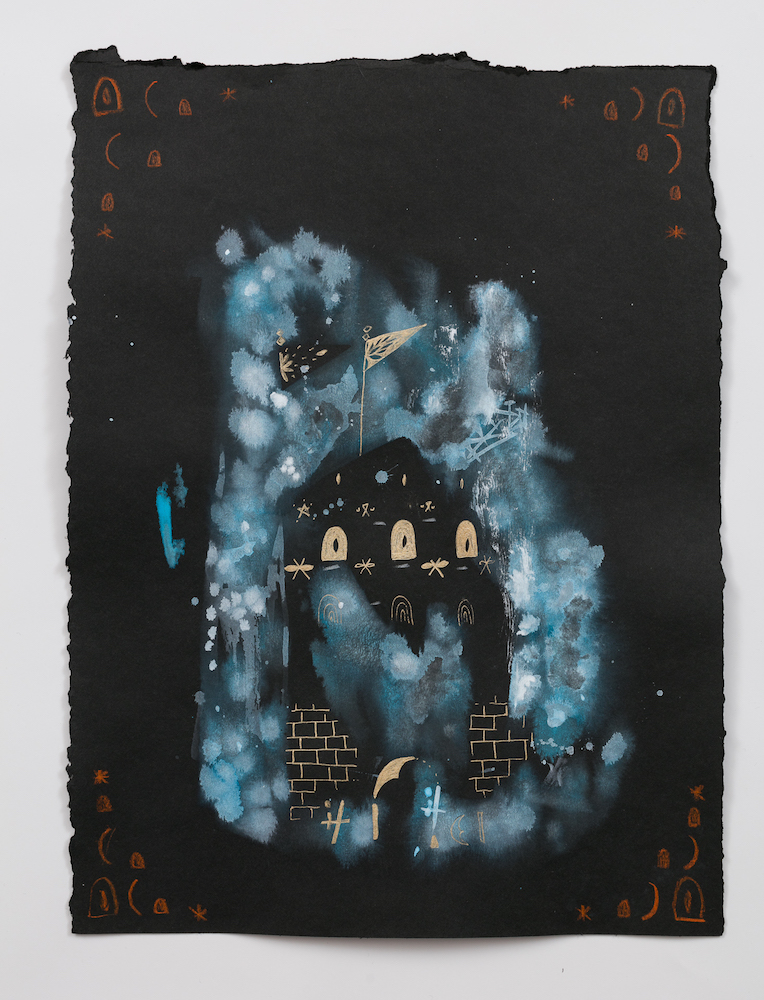 I could Only see so Far
11×15 in. Gouache, ink, and crayon on paper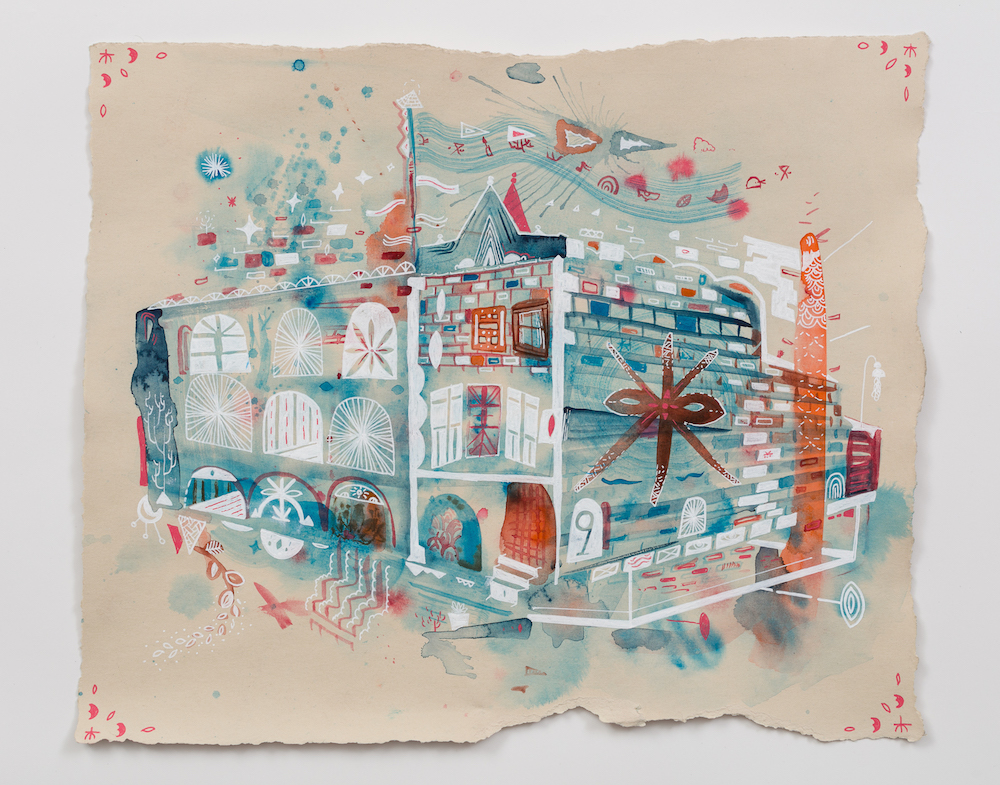 Grange
12×14.5 in  Watercolor and ink on paper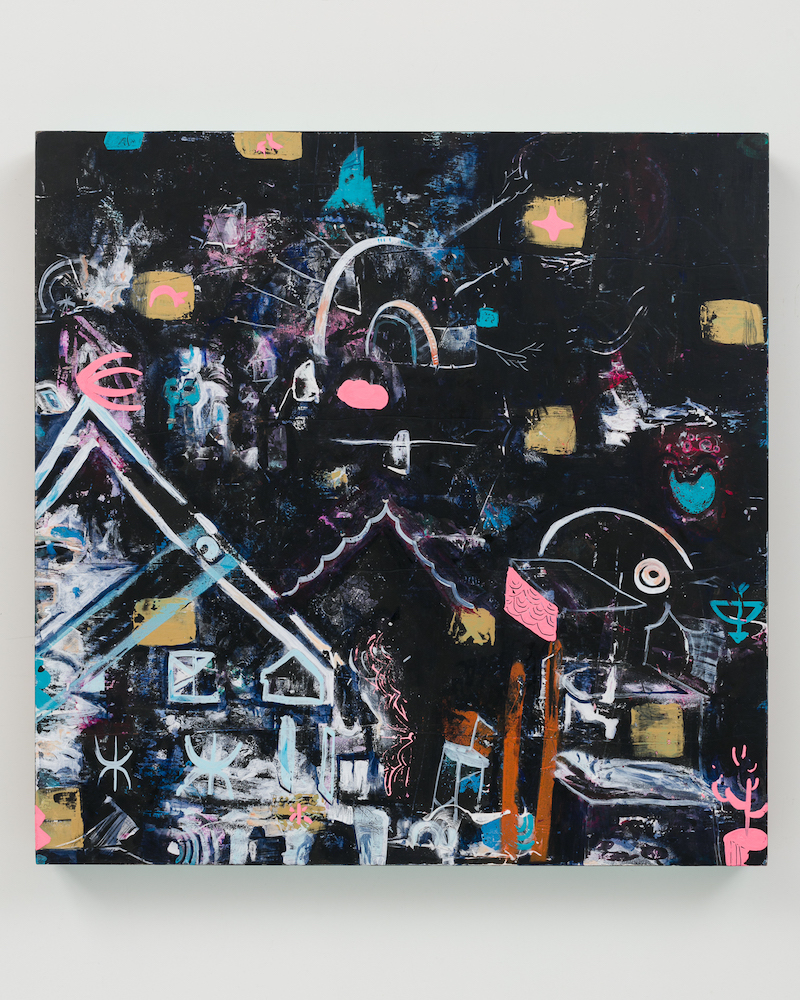 Spirit Ally
22×22 in. Mixed media on panel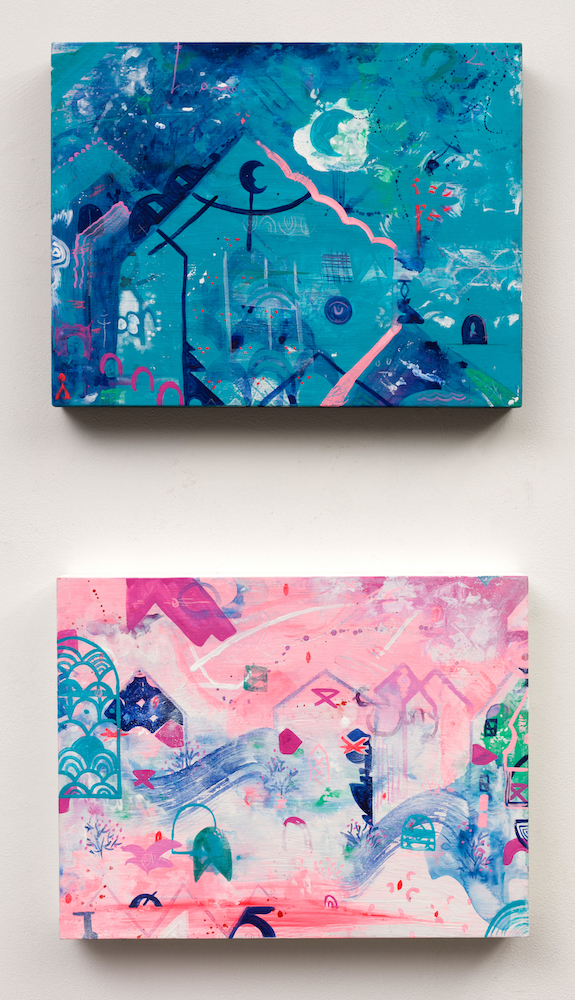 Mood Swings 1 and 2
11×14 in each. Mixed media on panel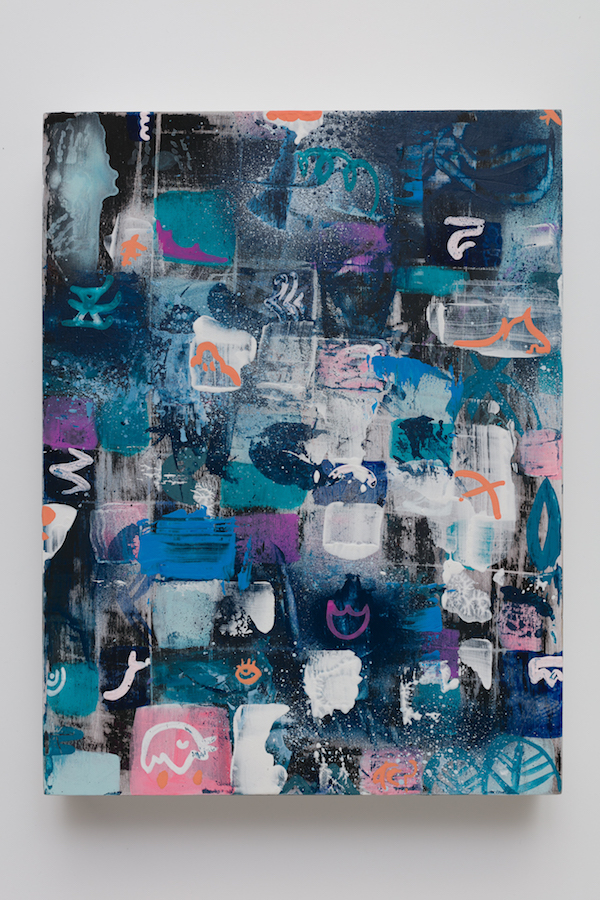 Babel Issues
9.5×12.5 in. Mixed media on panel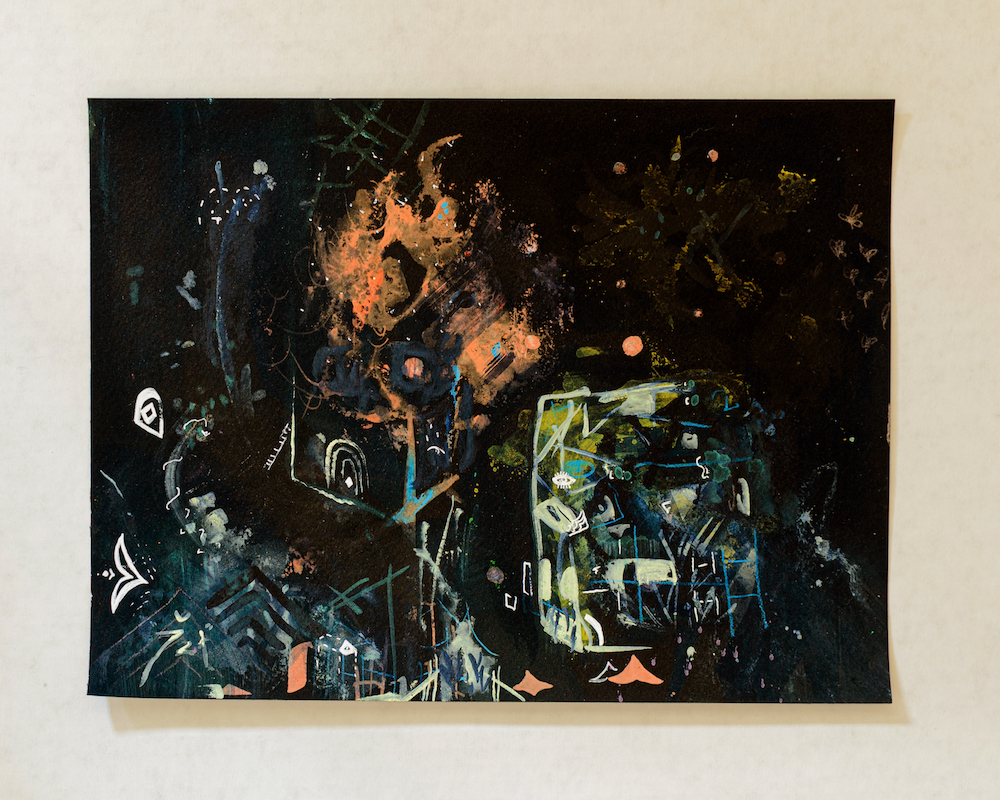 Prone to Flames
9×12 in. Gouache, ink, and water based spray paint on paper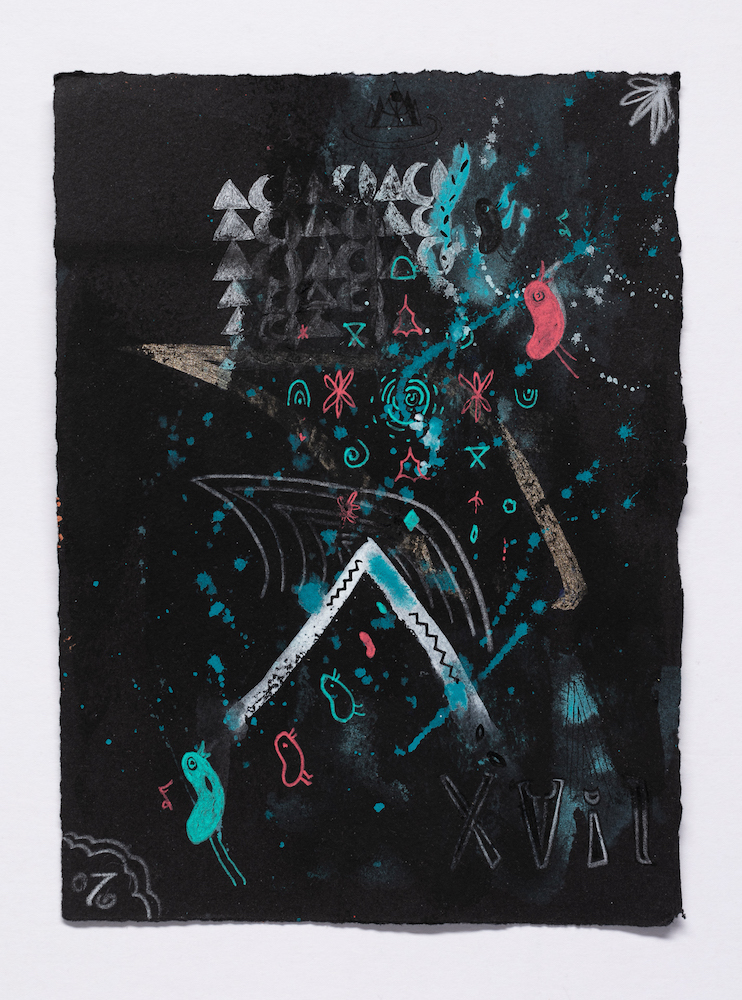 14 Large
6×8 in. Mixed media on rives bfk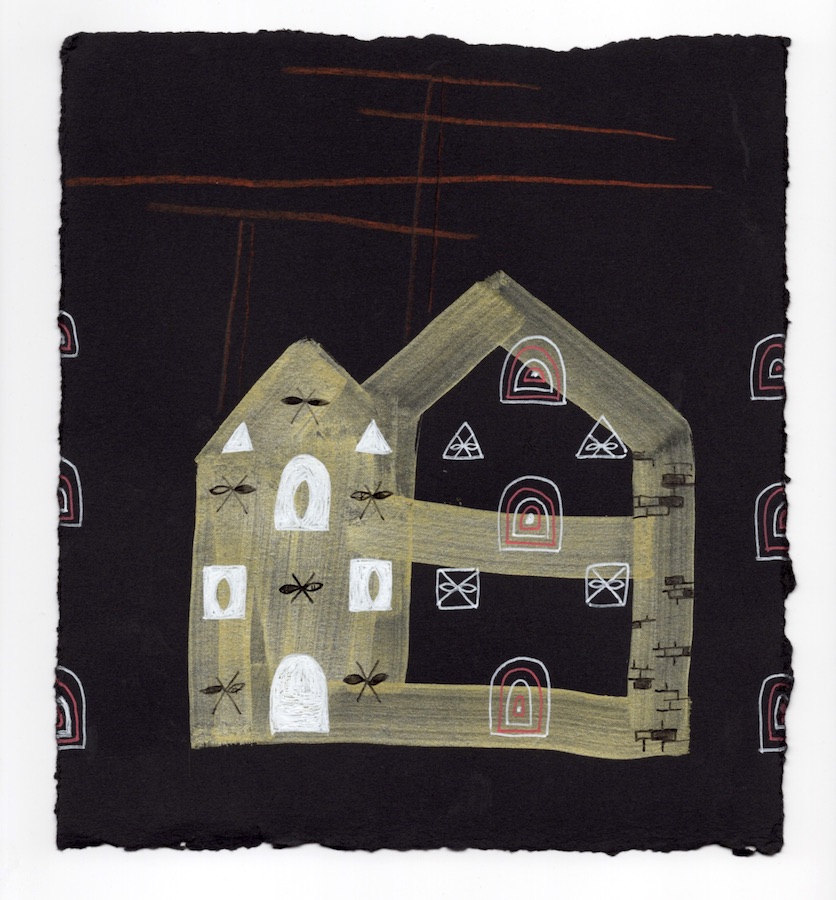 Any Old Thing Will Do
7.5×8.5 in. Marker, ink, and crayon on paper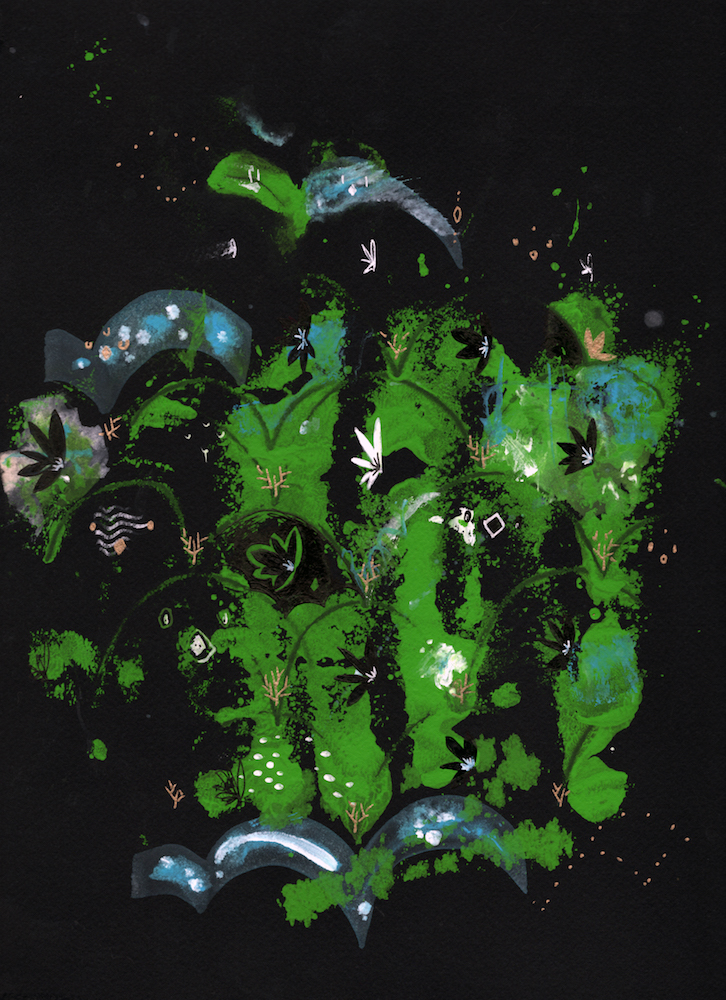 Typical Owl Pile
9×12 in. Gouache, ink, and water based spray paint on paper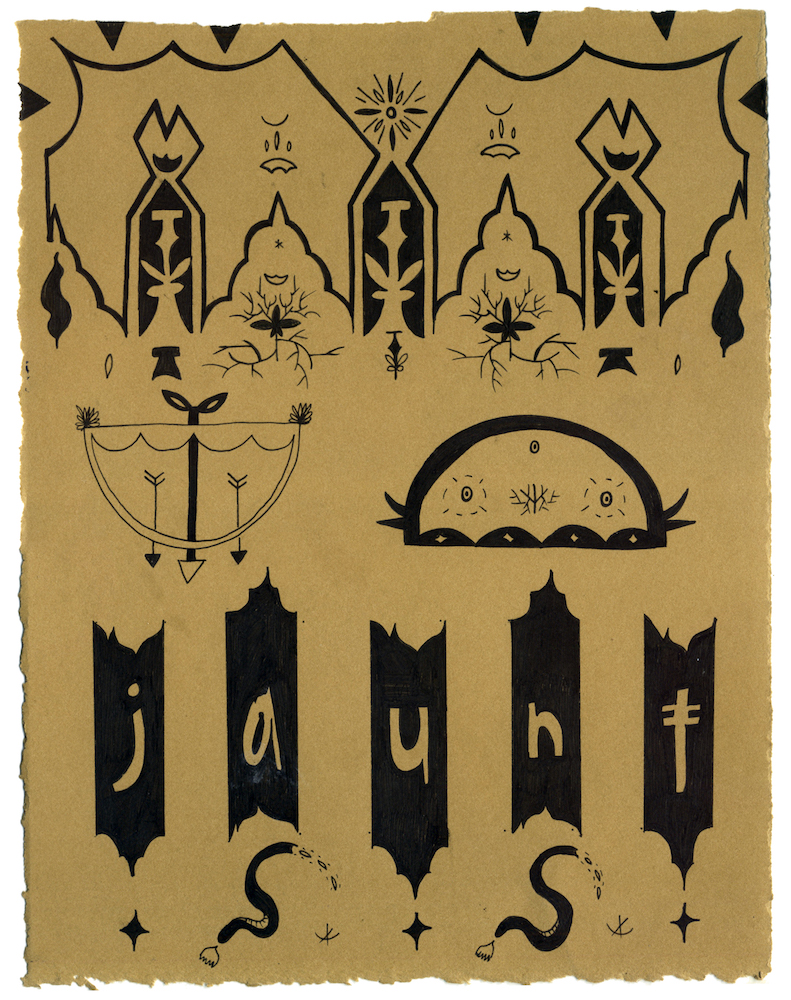 Jaunt
9×12 in. Ink on paper