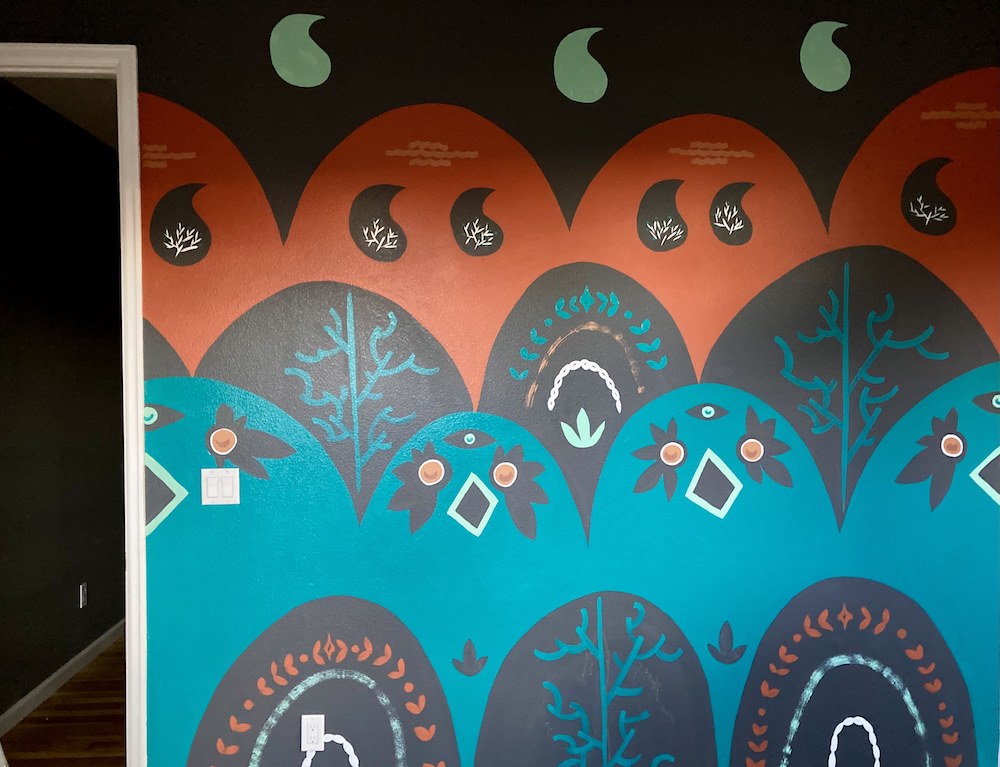 Owls nest
Made for the cutest young sir to an old friend from South Bend. Love Hoosiers! 2021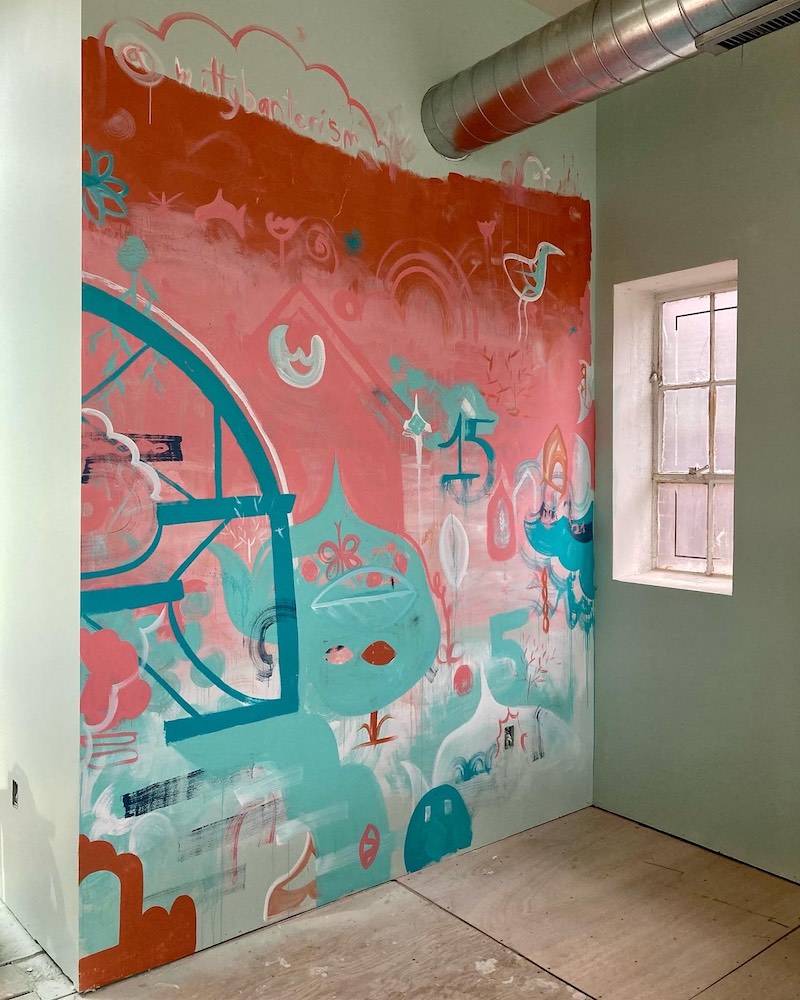 A rare treat to paint in my old town of South Bend. This is at a stunning coffee shop/chocolatier now open right by the Farmers Market. Go visit Violet Sky!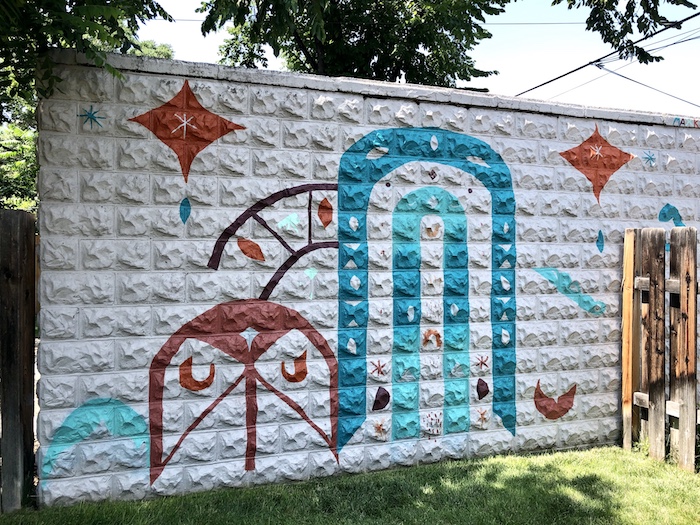 Portal
Man this brick was a motherfucker. But, a great challenge to get this composition. 2021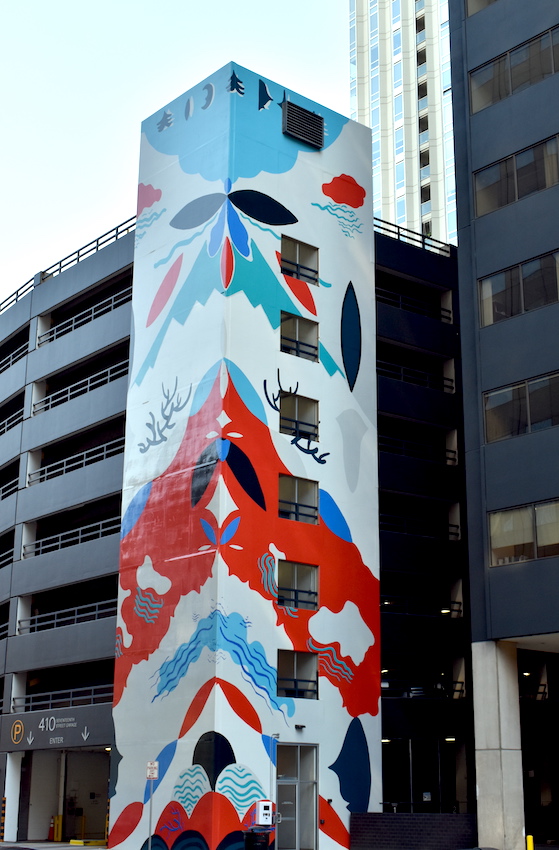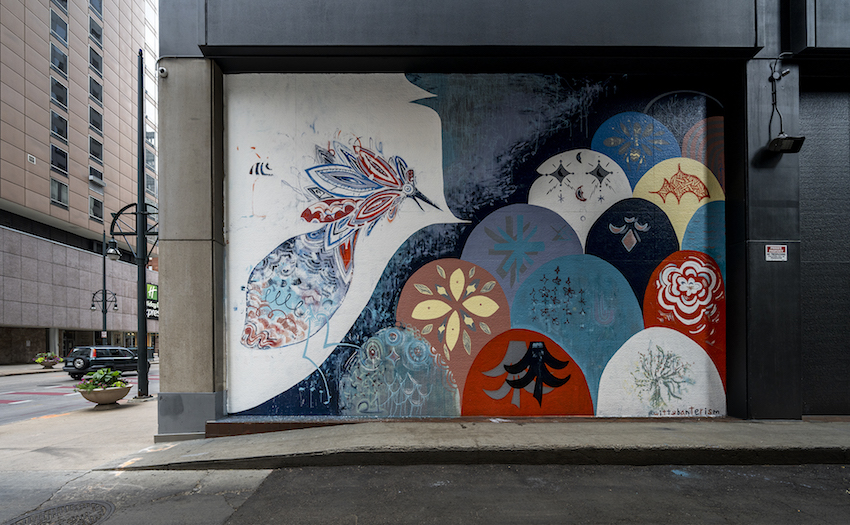 Two murals commissioned by Nine Dot Arts in downtown Denver in 2020. The large piece is at Tremont and 17th st, the smaller is around the corner in the alley in between Glenarm and Tremont. Alley shot courtesy of Peter Kowalchuk.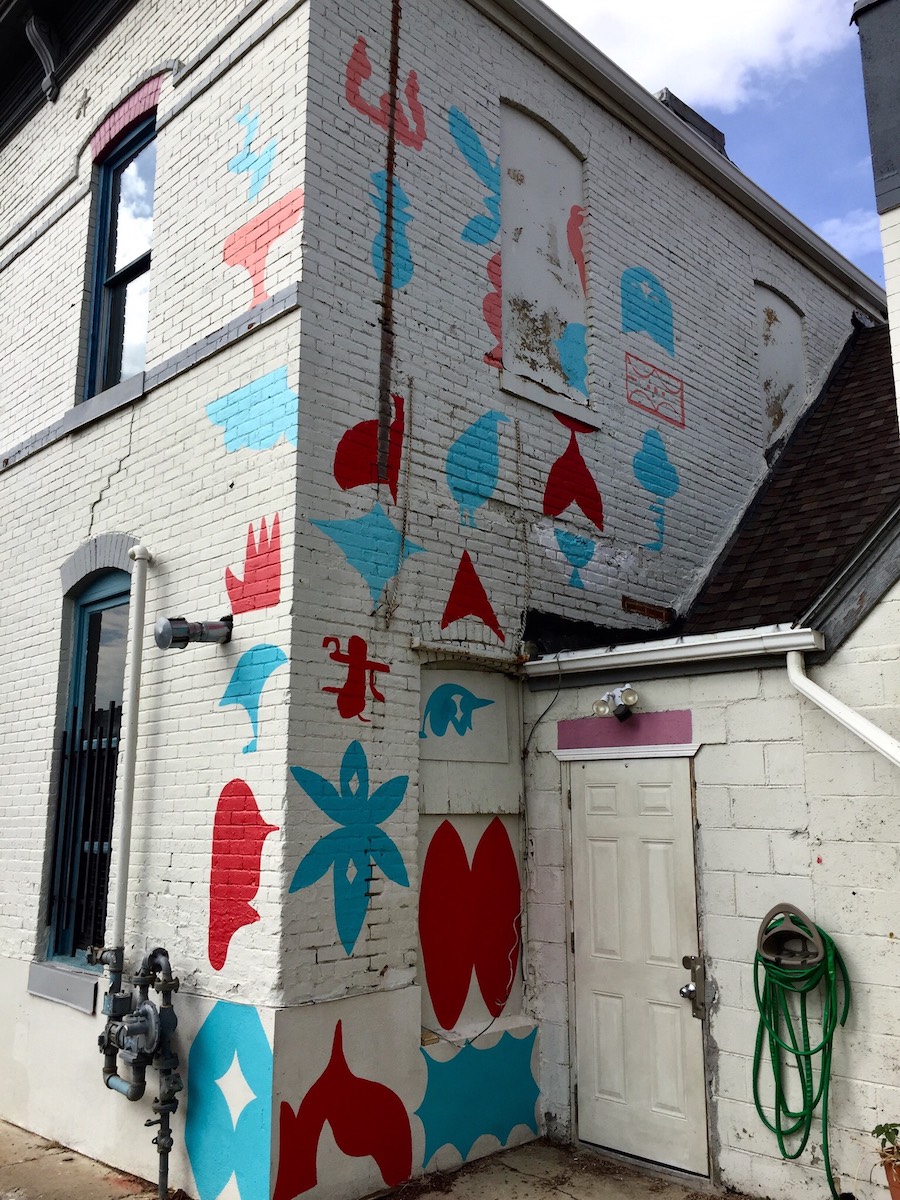 Side of Denver's best artist run space Dateline.   From 2019.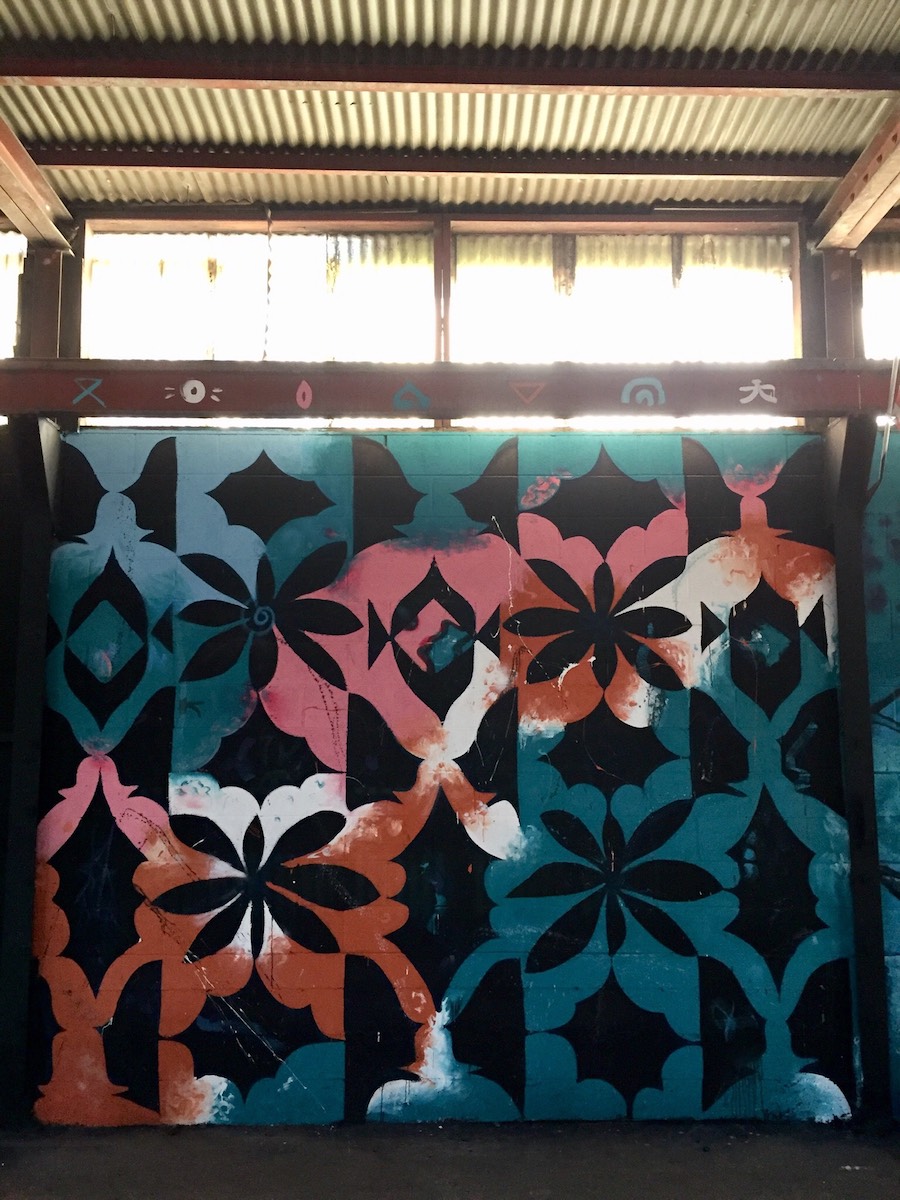 Lurky corner for the Urban Cyclist. Summer of 2019.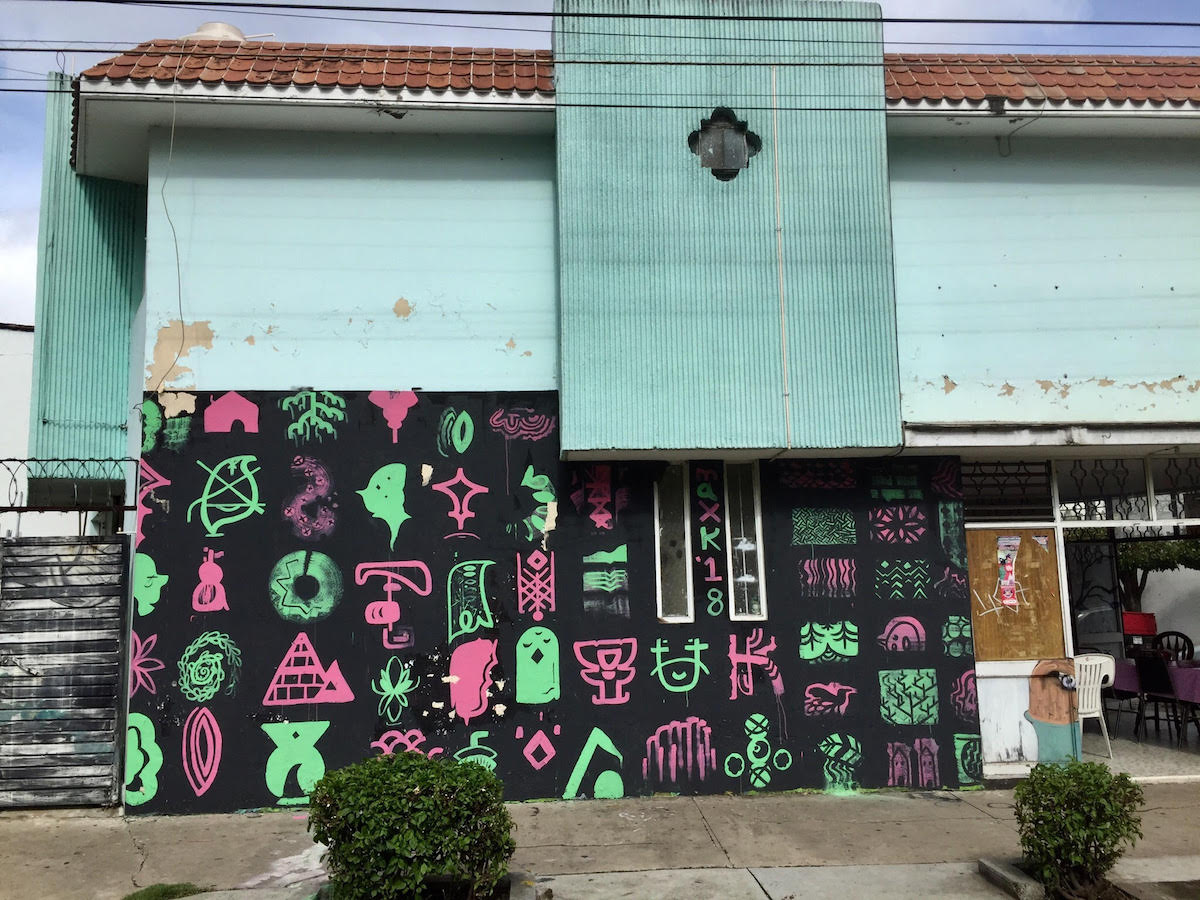 Fun back and forth in the dreamy city of Morelia.
Four hours from Mexico City via bus. Honored to be invited to paint there courtesy of artist 2mil.

Mexico City 2018.  A surreal experience to be asked to paint an old architects and then current gallerists landscape outside of the city.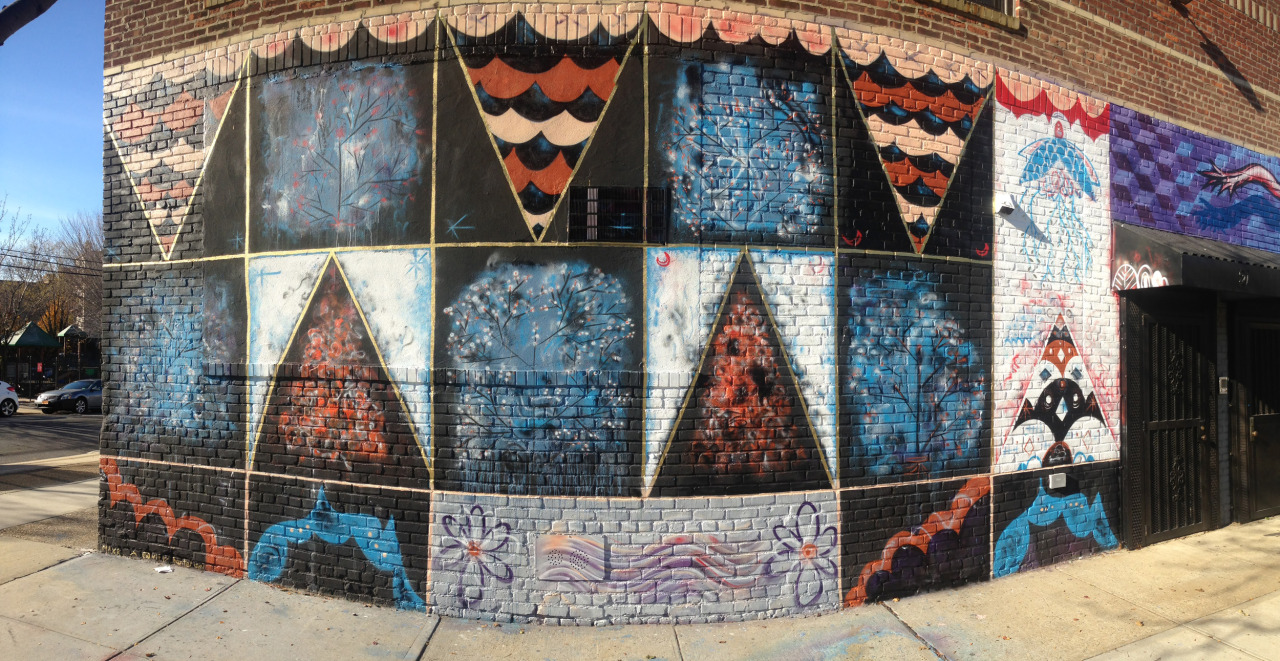 Backside of now defunct but once rad gallery Brilliant Champions.   Bushwick, Brooklyn 2016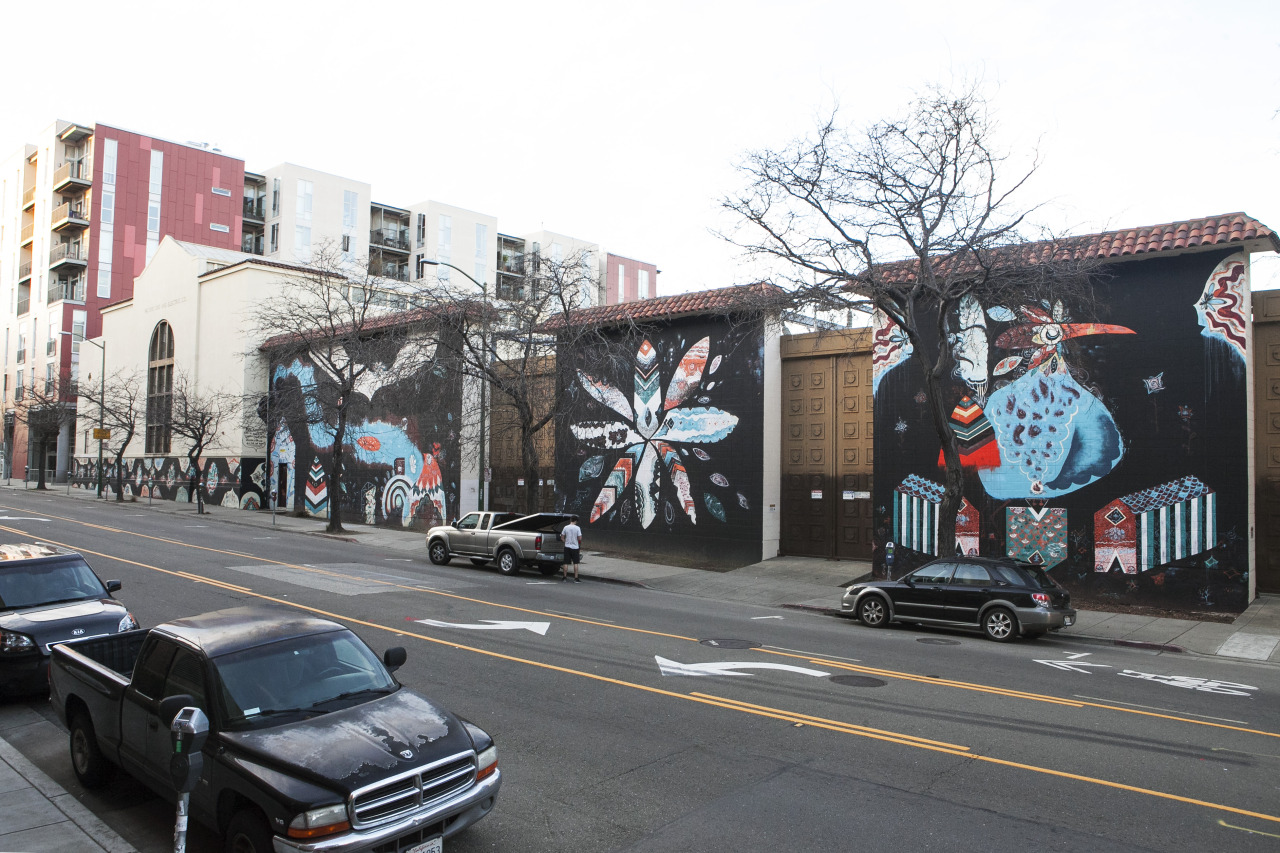 Past, Present, and Future.  Oakland, CA 2015