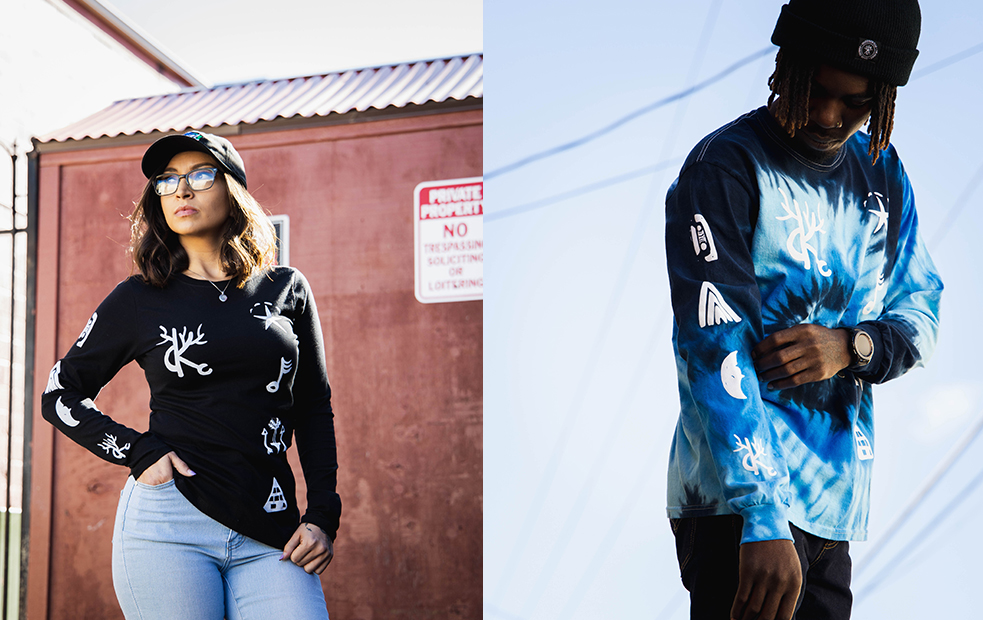 T shirt design for Kush Club, a long running dispensary in five points, Denver.  
Purchase at Denver Kush Clothing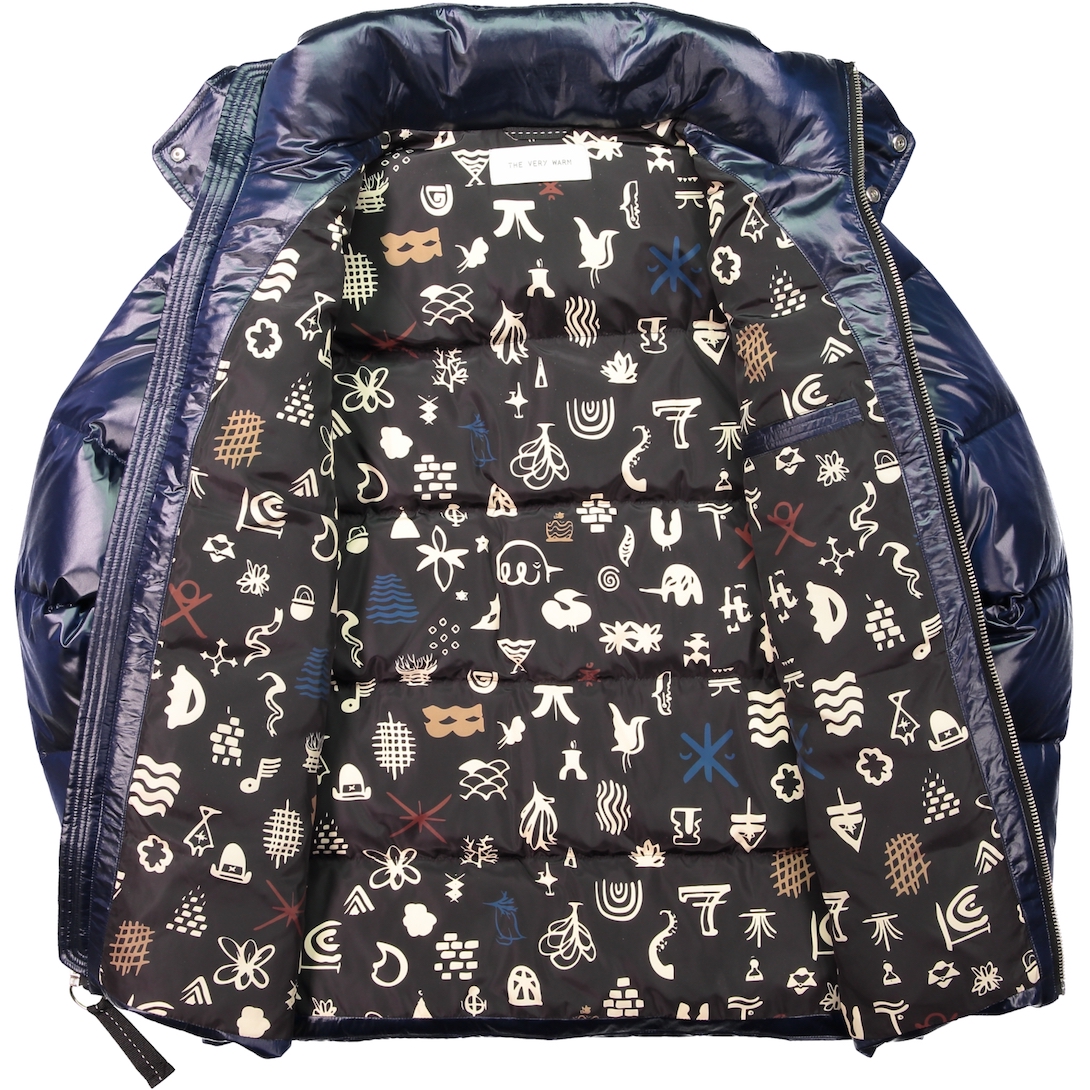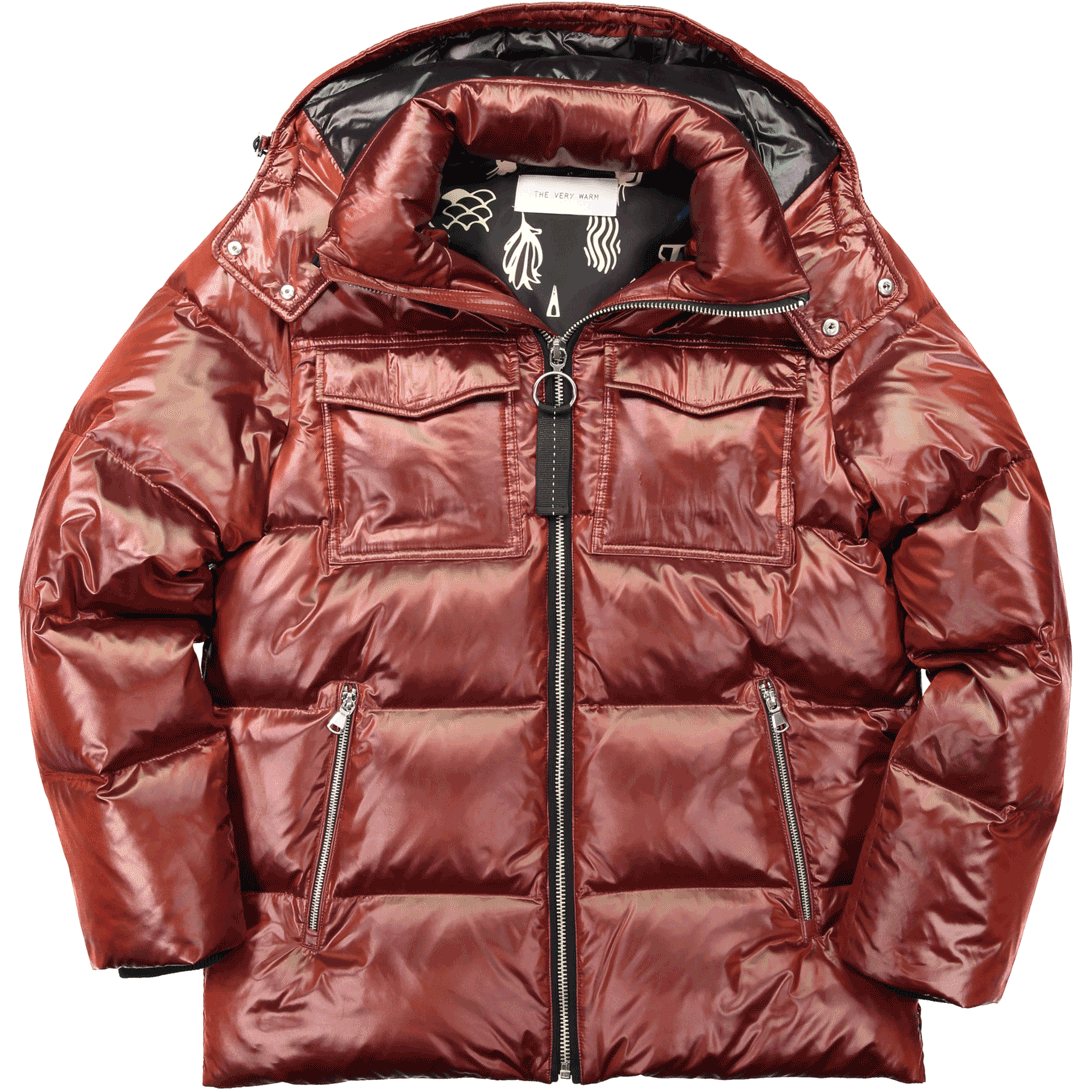 Jacket design for The Very Warm. Based on my piece Codex.
Purchase at Saks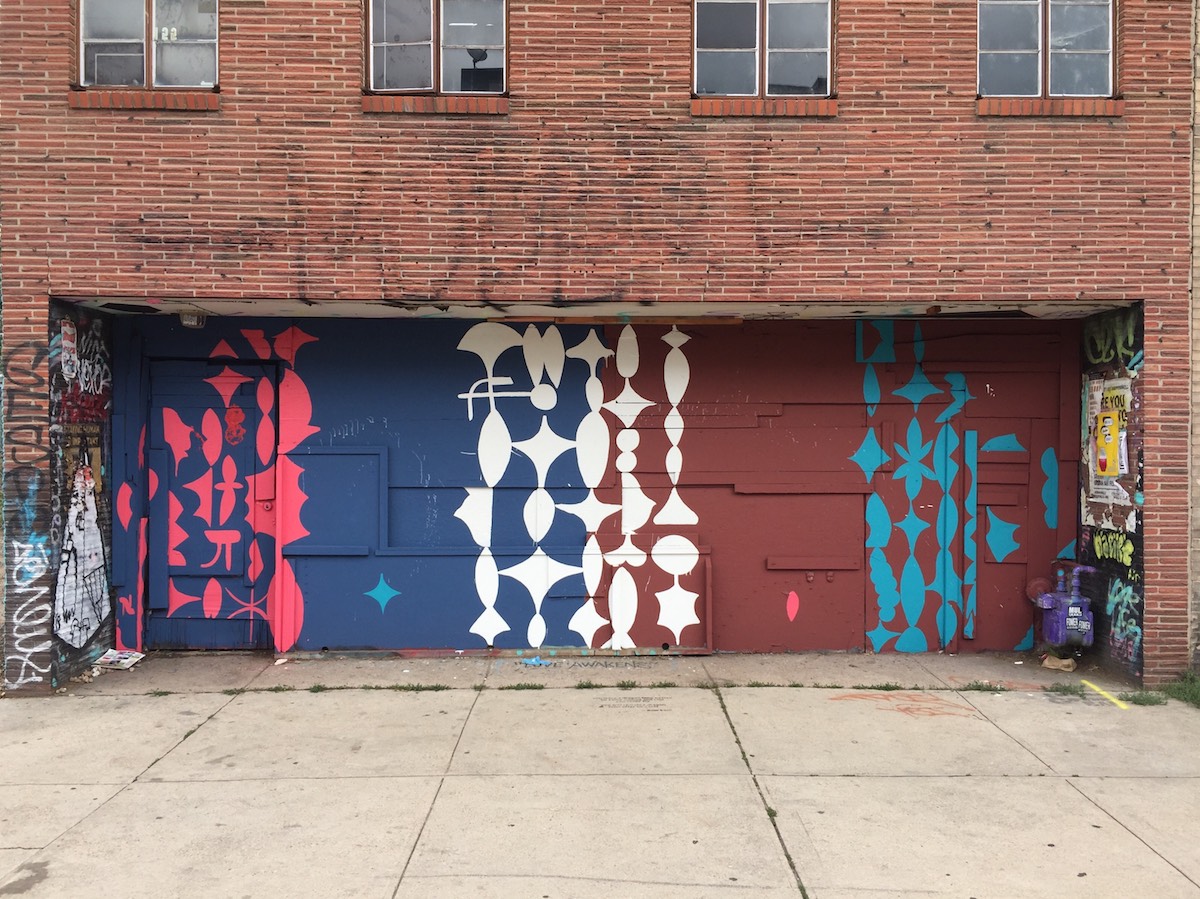 Day jammer located in five points neighborhood of Denver.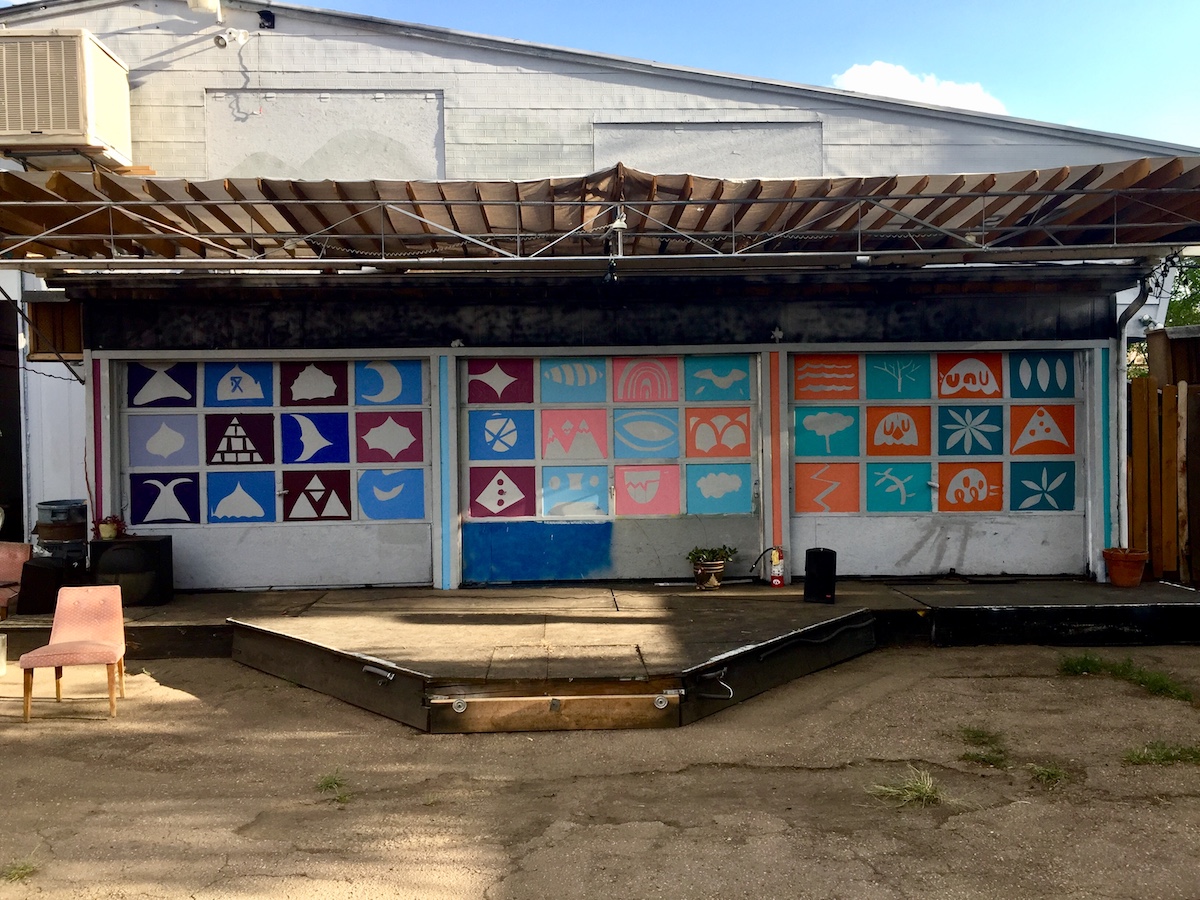 Something for Pasternak's art hub located on Colfax Ave.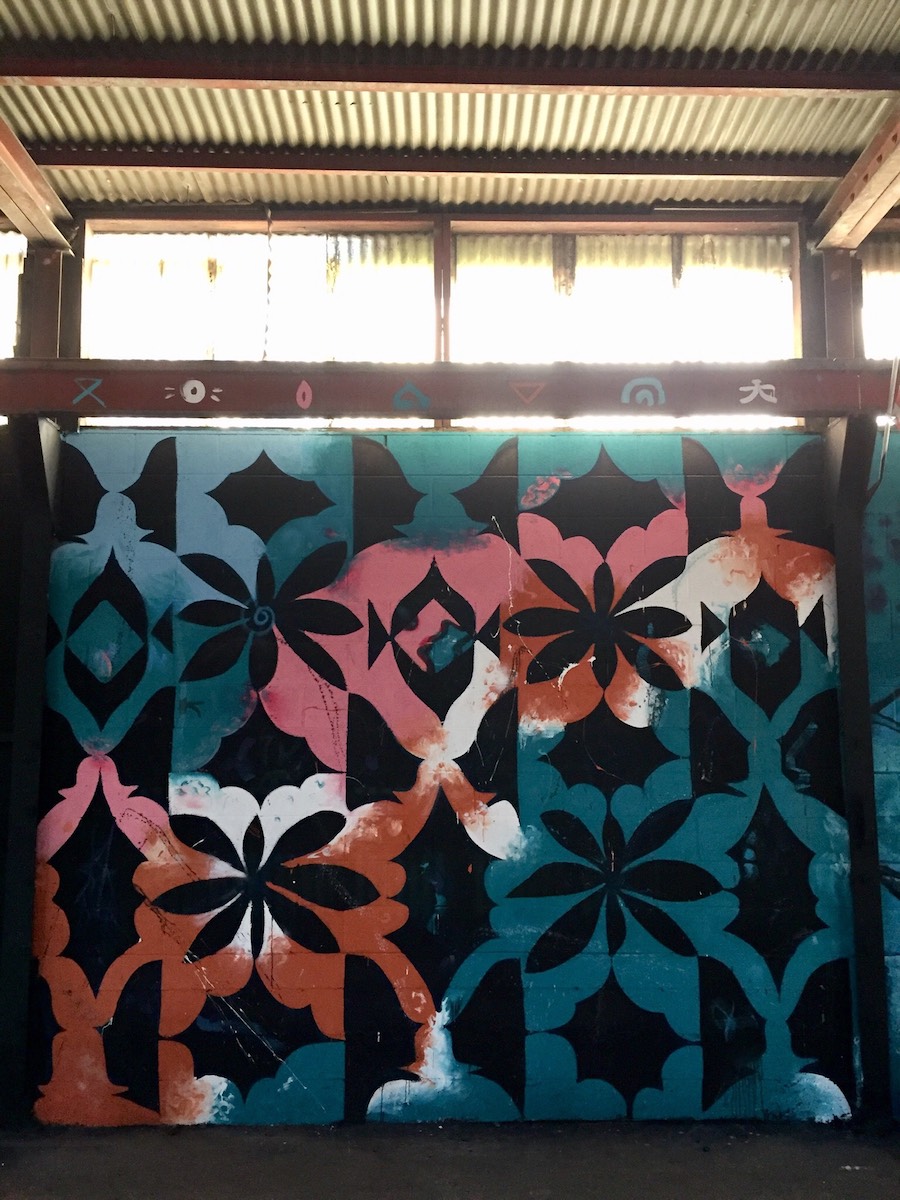 A piece I was thrilled about from summer 2019. Made for Rino Art Fest.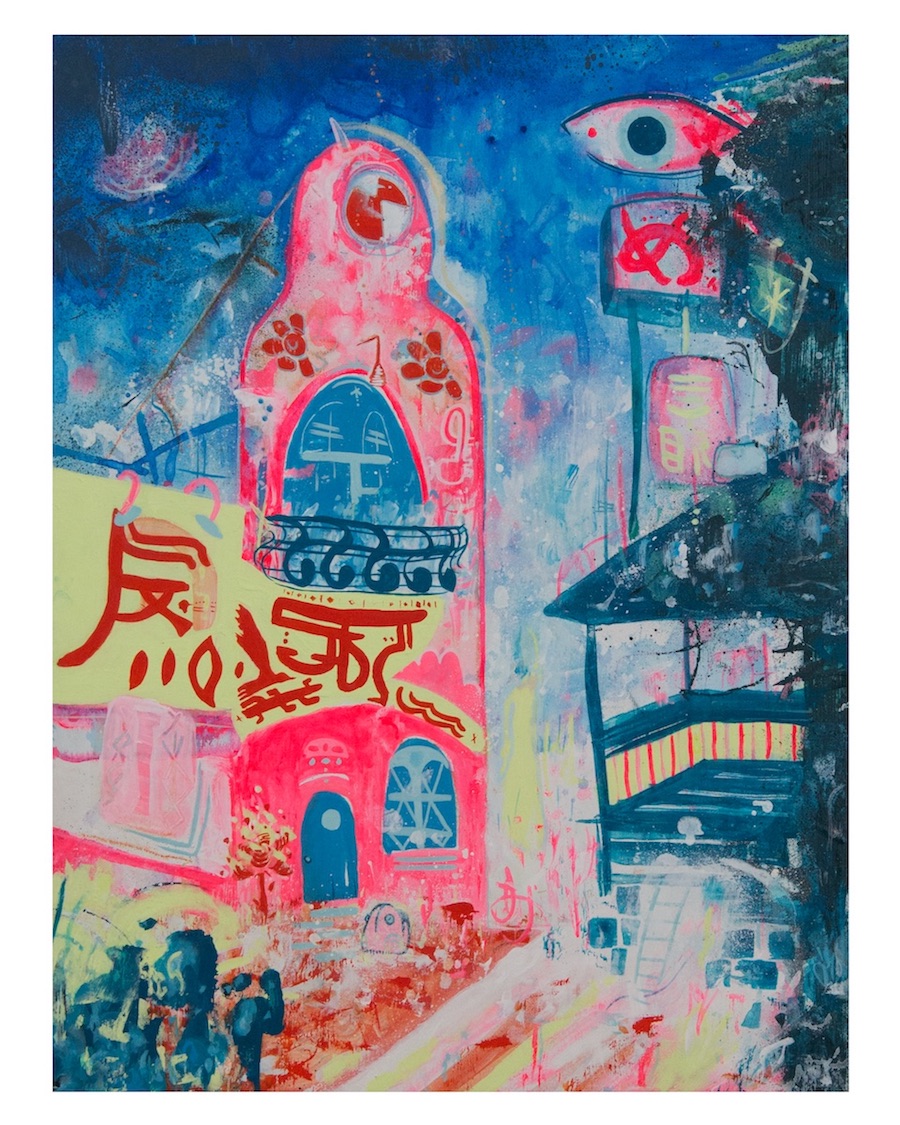 Village View
12×16 in enamel, gouache, watercolor and ink on panel.  Created for a show with Spoke Art honoring Miyazaki. Now in a book honoring him! A few prints are available here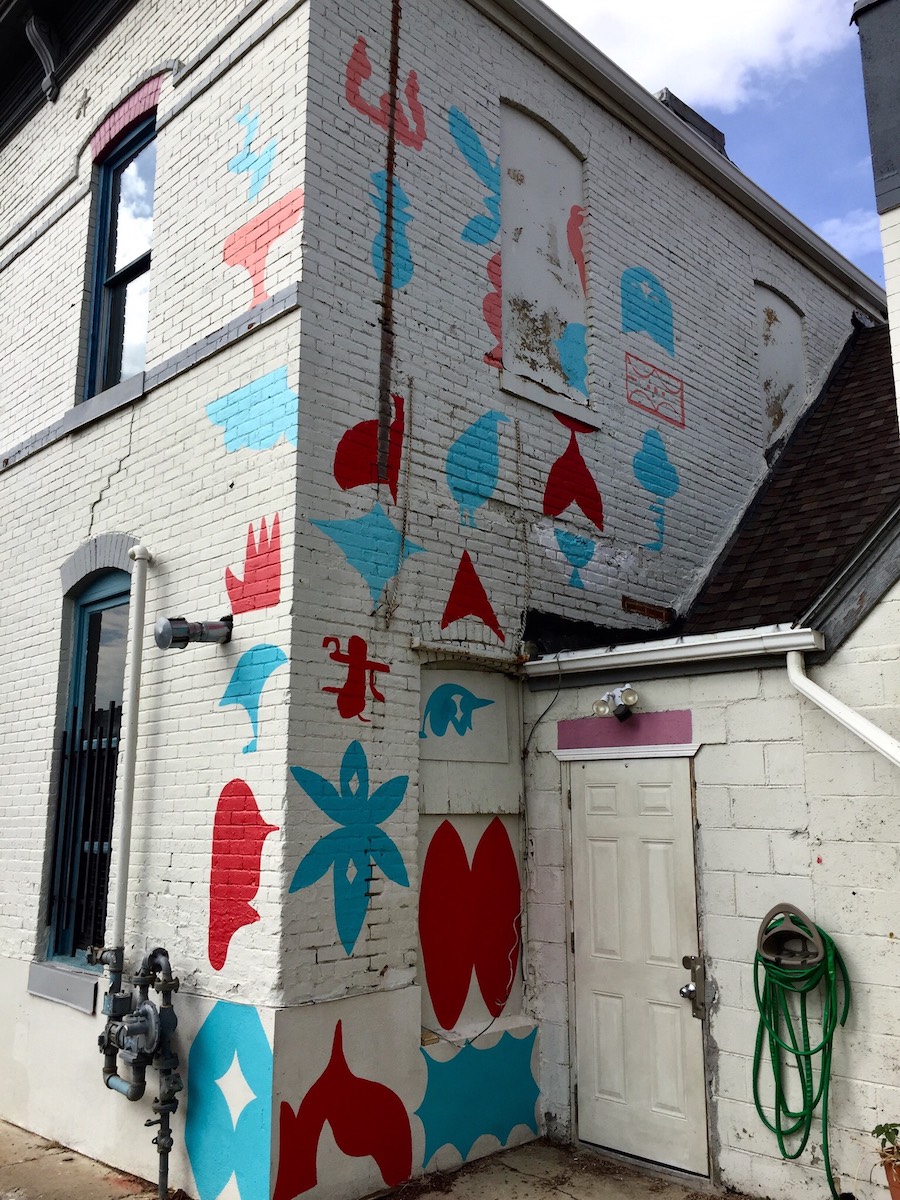 Glyph bomb on the side of Dateline- a superb artist run space in Denver, CO.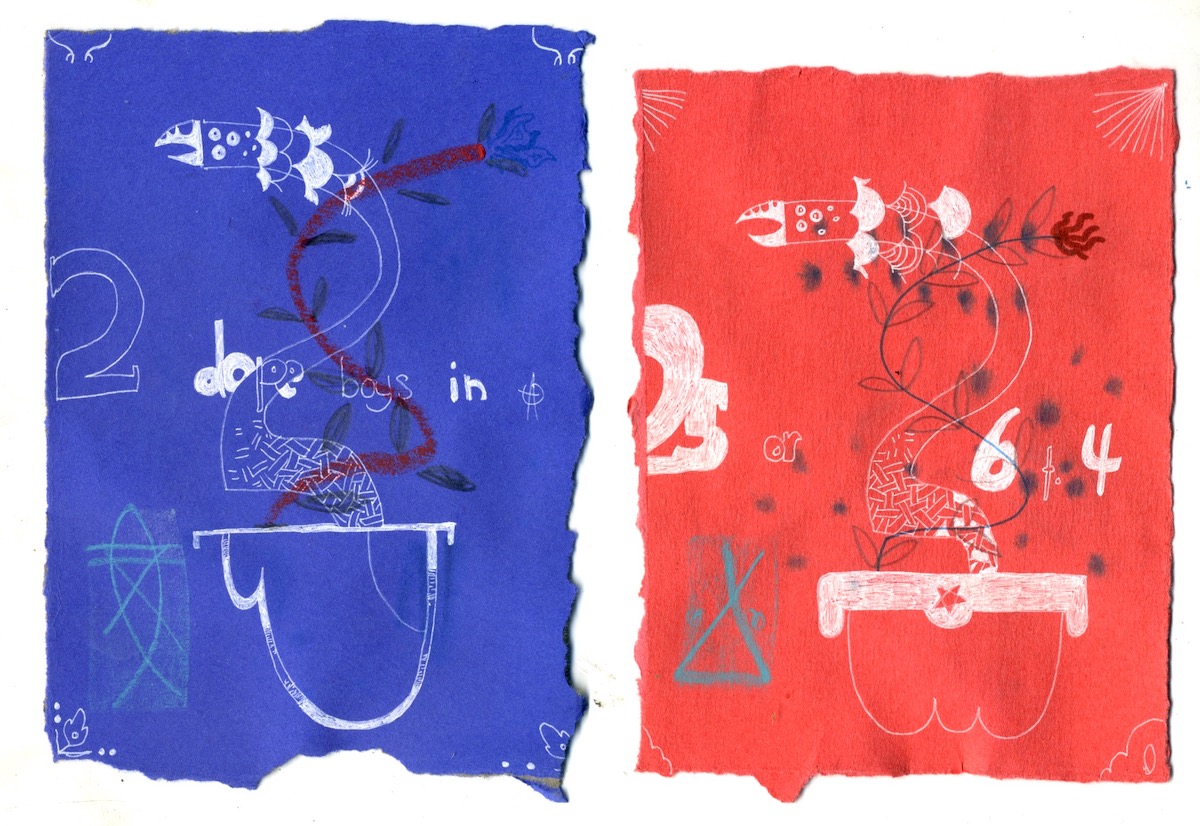 Twofers
ink and crayon on paper diptych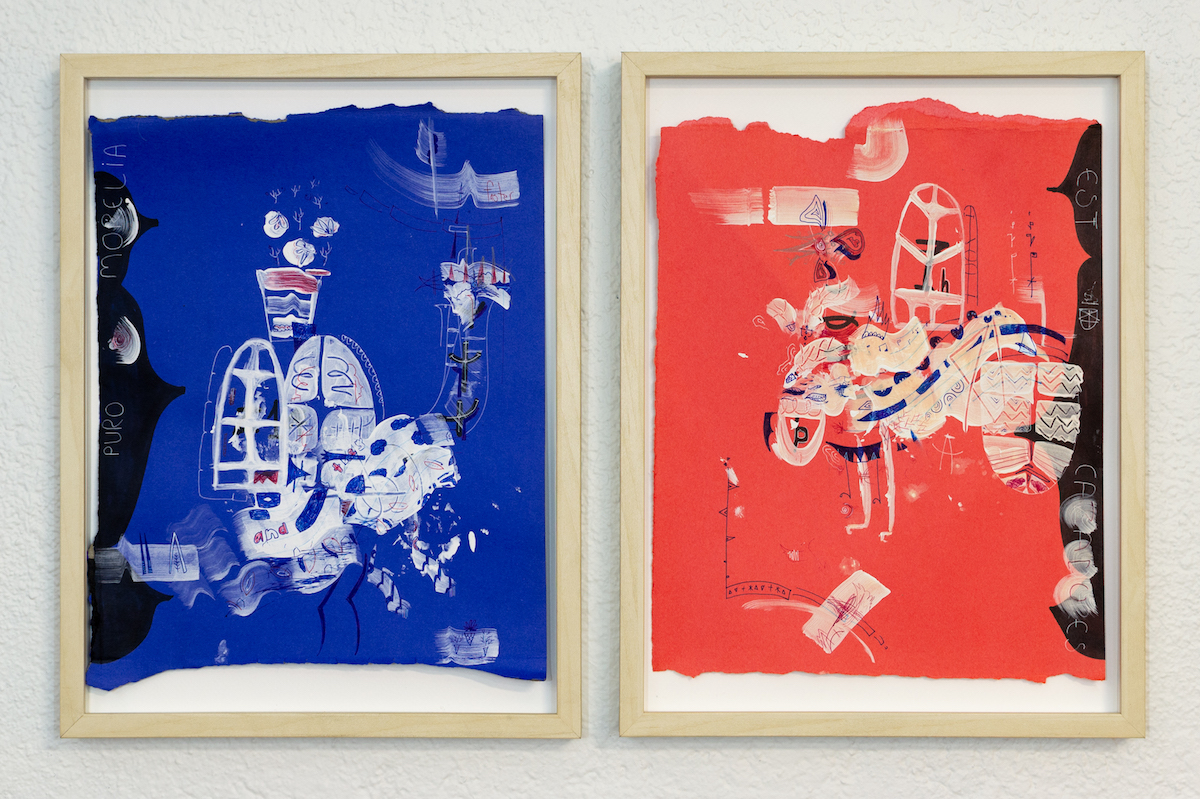 Back back Forth and forth
ink and gouache on paper diptych

Board for 303 skateboards This was celebrating 20 years in the biz!   Core shops for the win.  
This is based on classic Denver architecture, the mirrored ranch apartment layout. This is one of a few styles of architecture that I haven't seen outside of the city on the plains.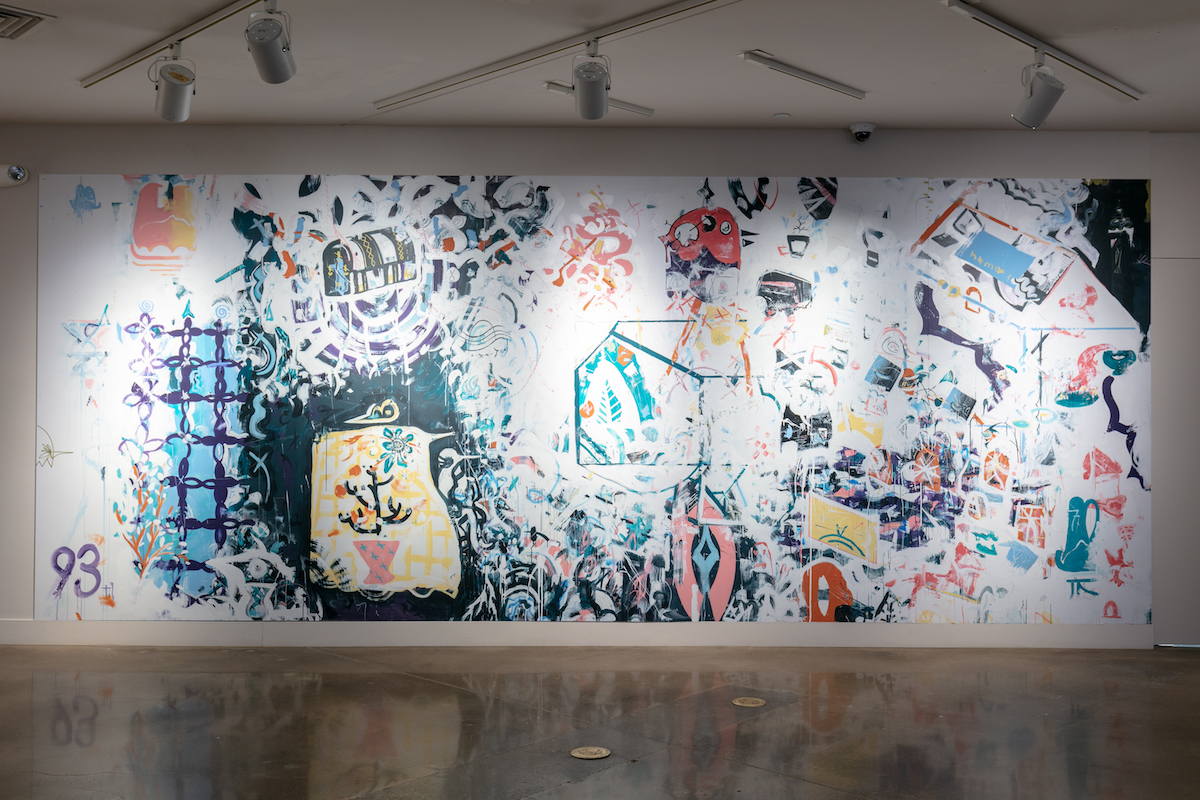 Behold a Pale Caw
Created in situ at the Arvada Art Center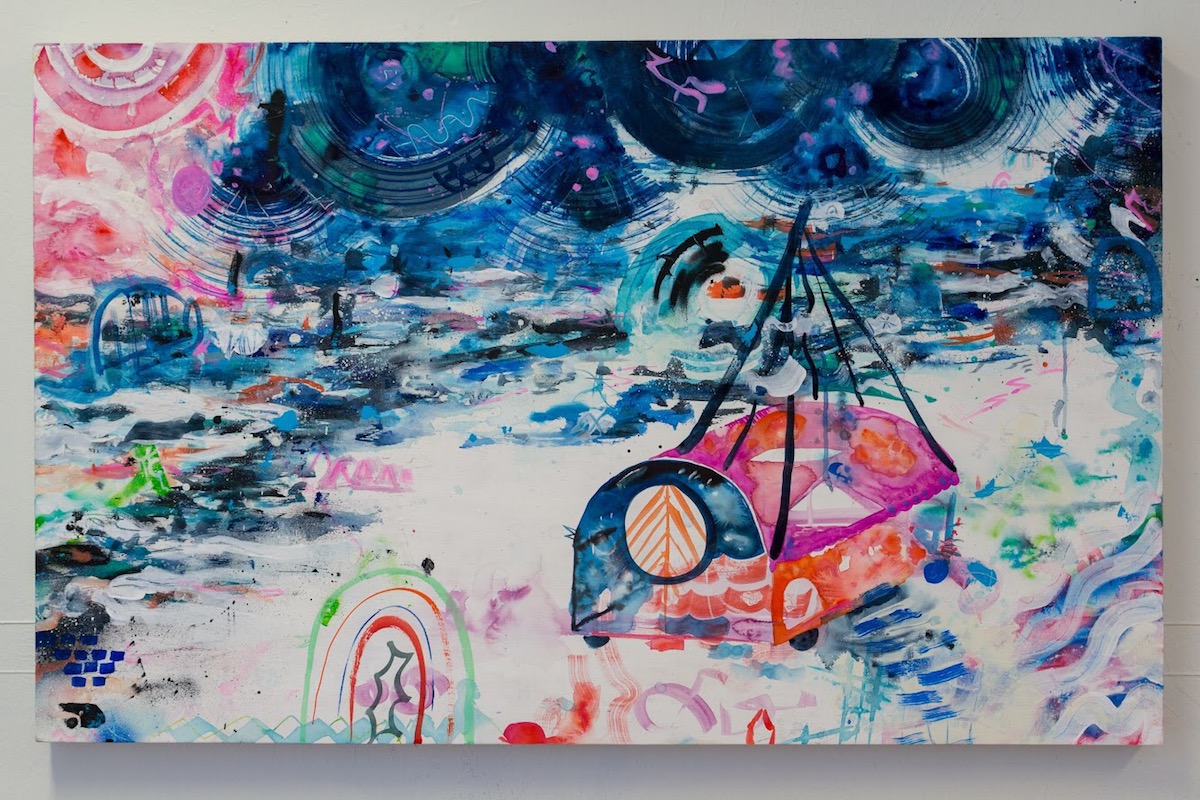 Settling in for the Night
one half of a commission for a lovely family in Curtis Park.   It imagines a river as dusk/night trickling down in the mountains.   To put down roots where ever you go……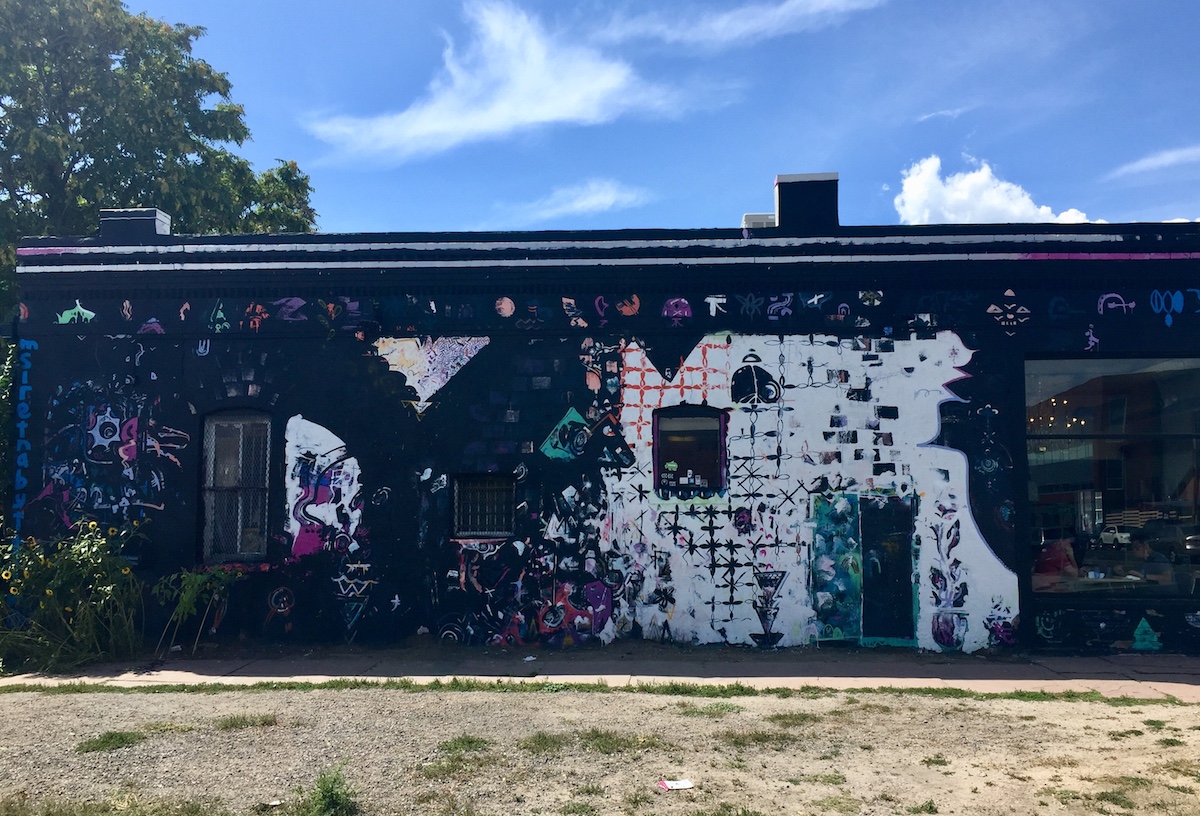 In Watermelon Sugar
Made for the CRUSH mural fest in 2018.  On the side of my favorite coffee shops of ALL TIME, Crema.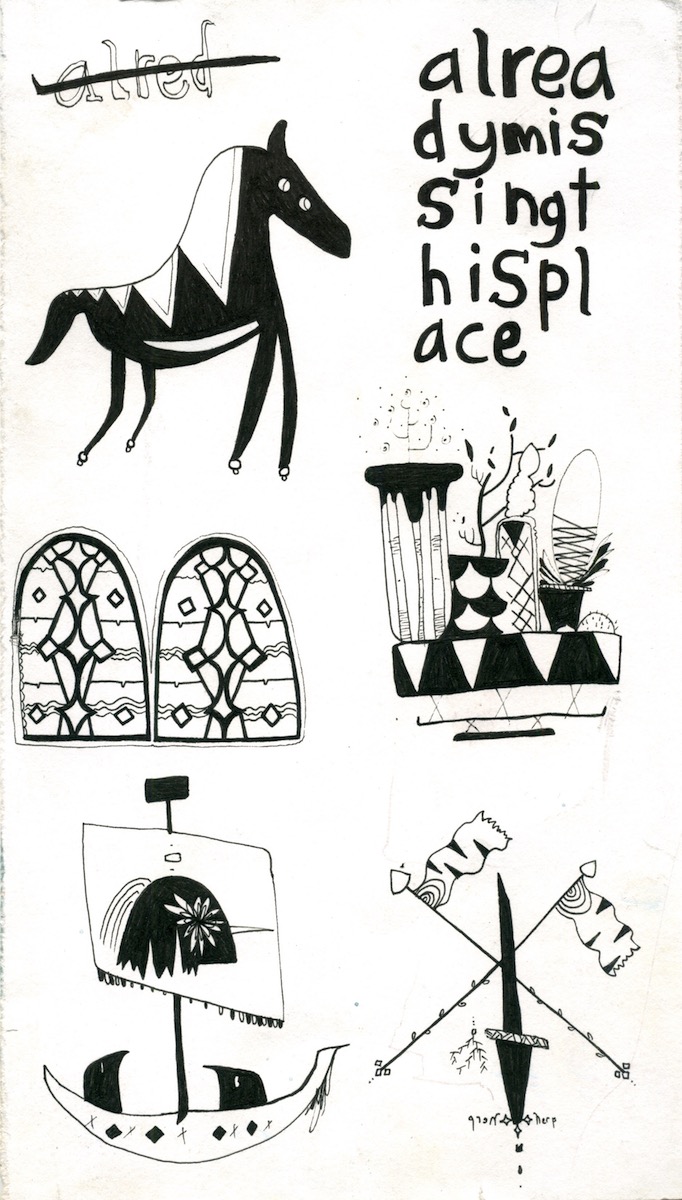 Already Missing this Place
ink on rives bfk
First sketched this out on the plane leaving Mexico City.   Oh to be back….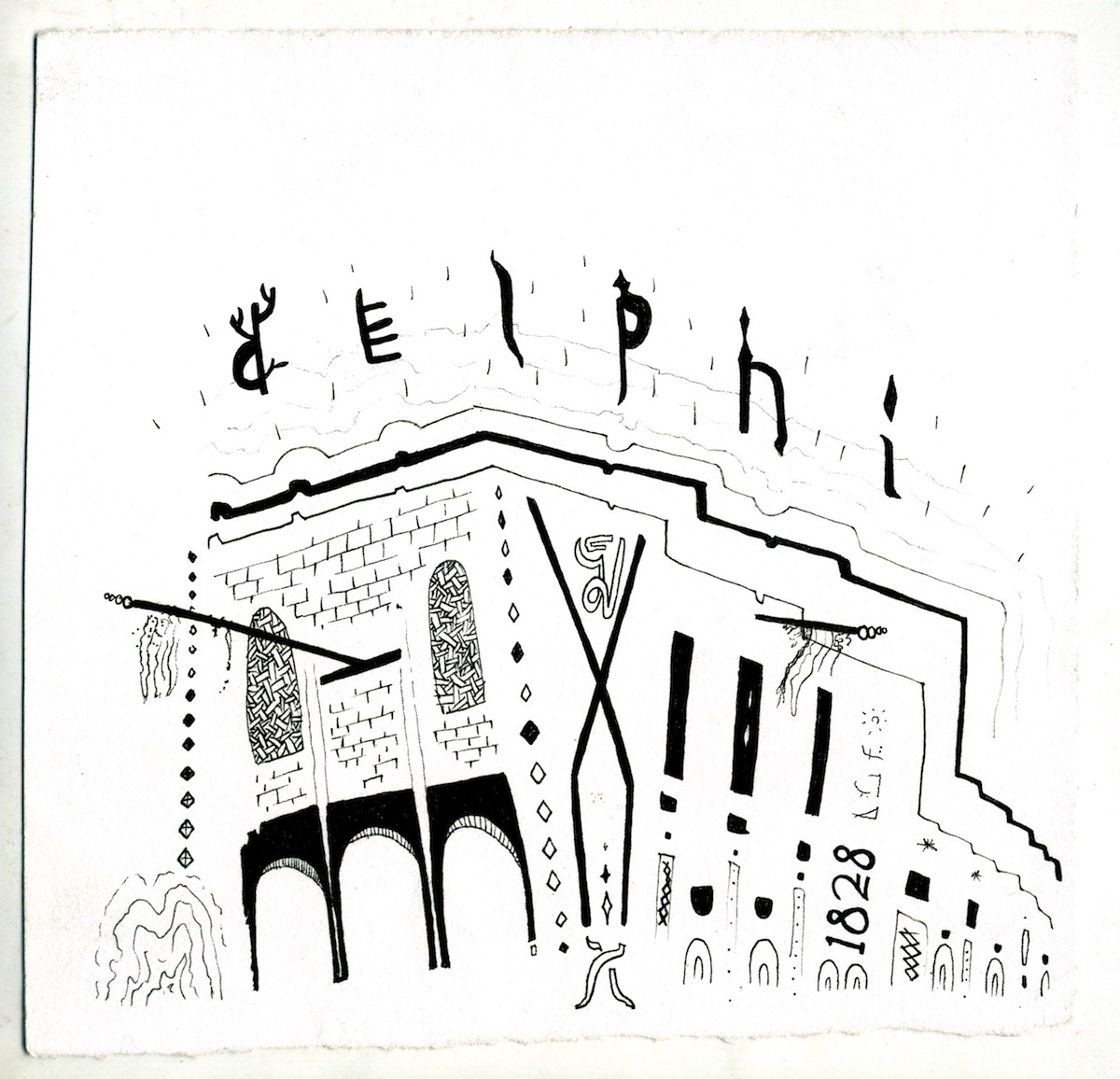 Delphi
ink on rives bfk
Drawing based on a lone slumped warehouse on the edge of Delphi Indiana.  Easily one of the most surreal, untouched places I've ever visited.  Theres a sandwich spot thats been there since the 40s!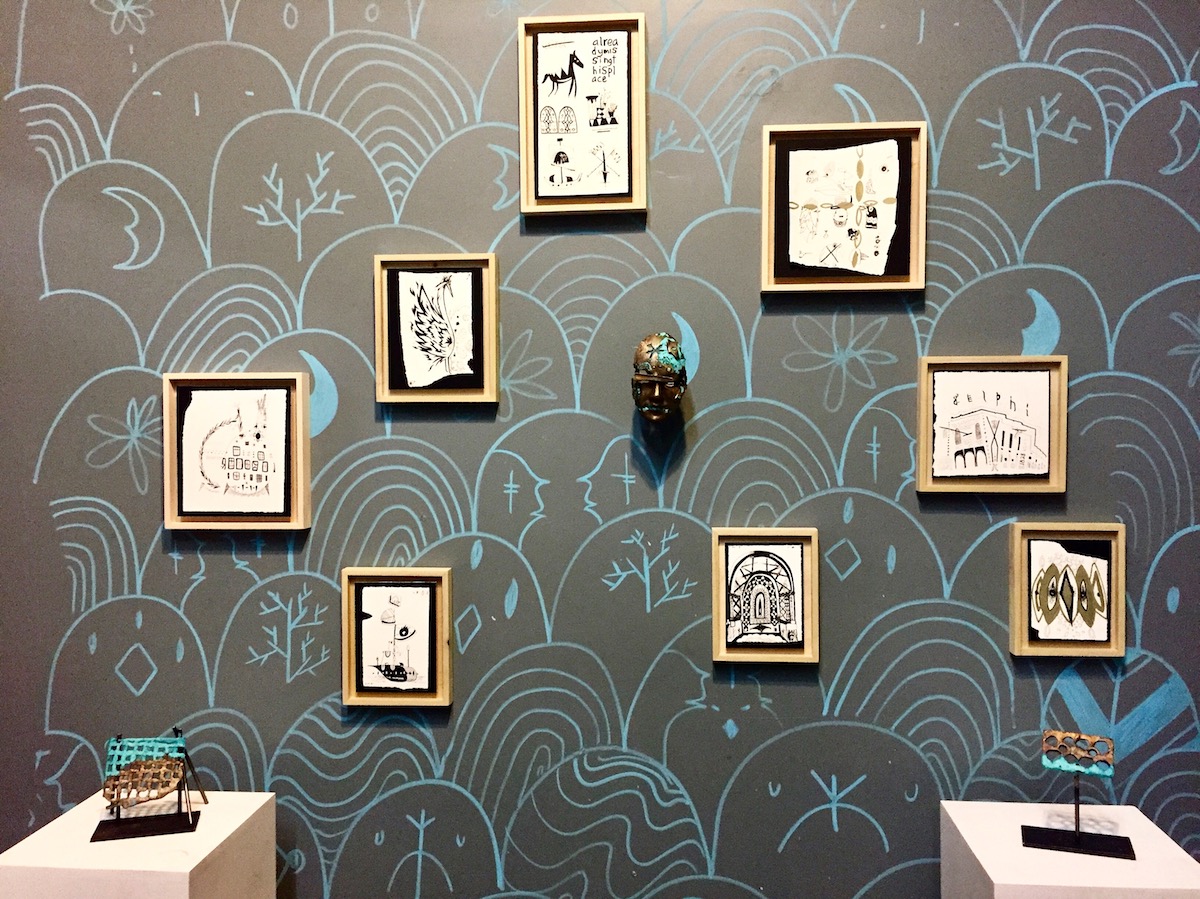 Install for a pop up show in Oakland summer of 2018.   A great night of old friends and jokes and hangs.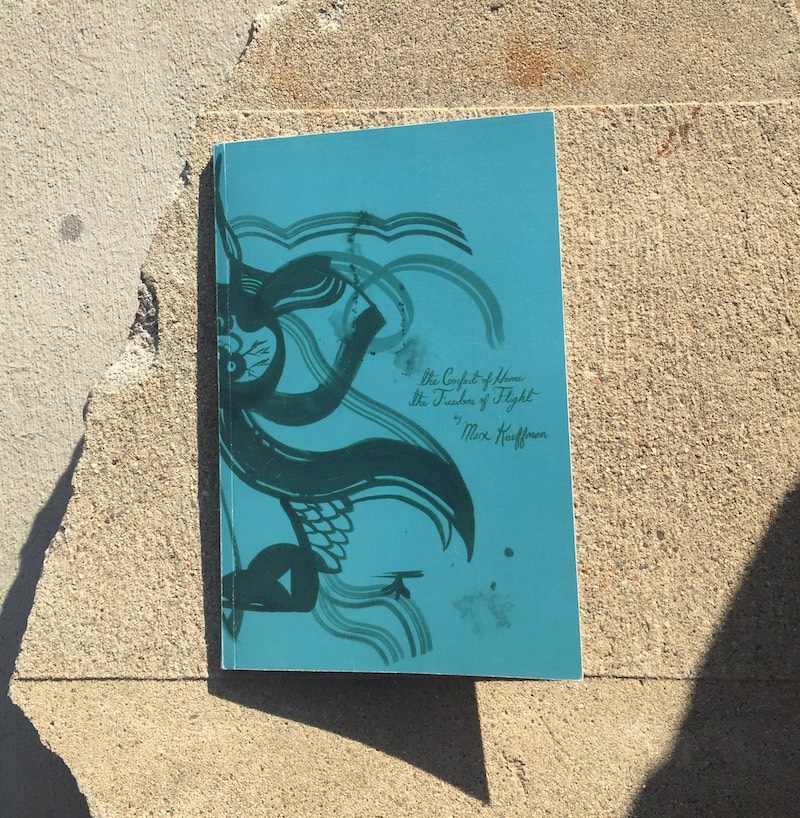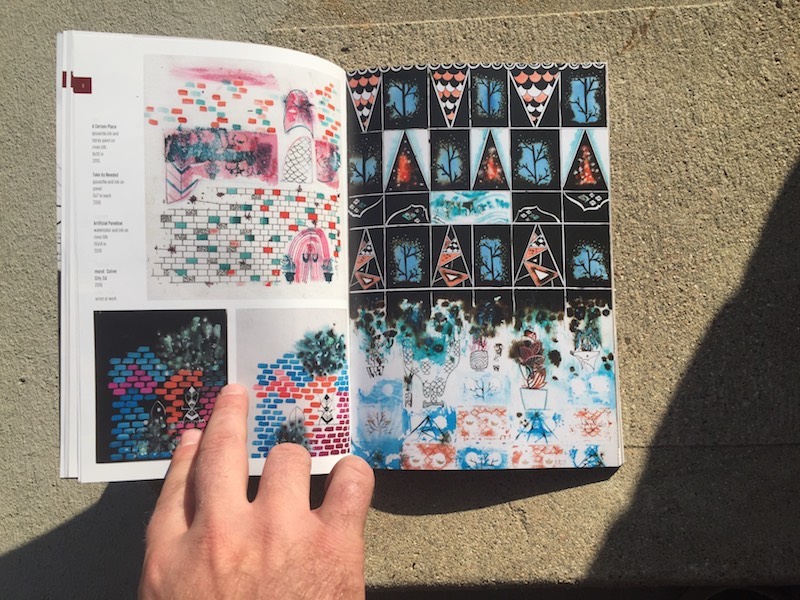 9 months in the making, this monograph covers the last few years of studio practice. Starting with architectural themes, the book explores my new love for linen, classic bird scenarios, my other new love gouache, and some work that starts to delve more into abstraction and emotional content. I had some dear friends write words at the start of each section to break up the paintings, as well as some photos I took in transit.The Comfort of Home, the Freedom of Flight94 pages, full color. Perfect bound, run of 500.6×9 inDesign and layout by Denver's favorite ginger Chris Huth, with detailed photographs from Brock Brake, Wes Magyar, and more.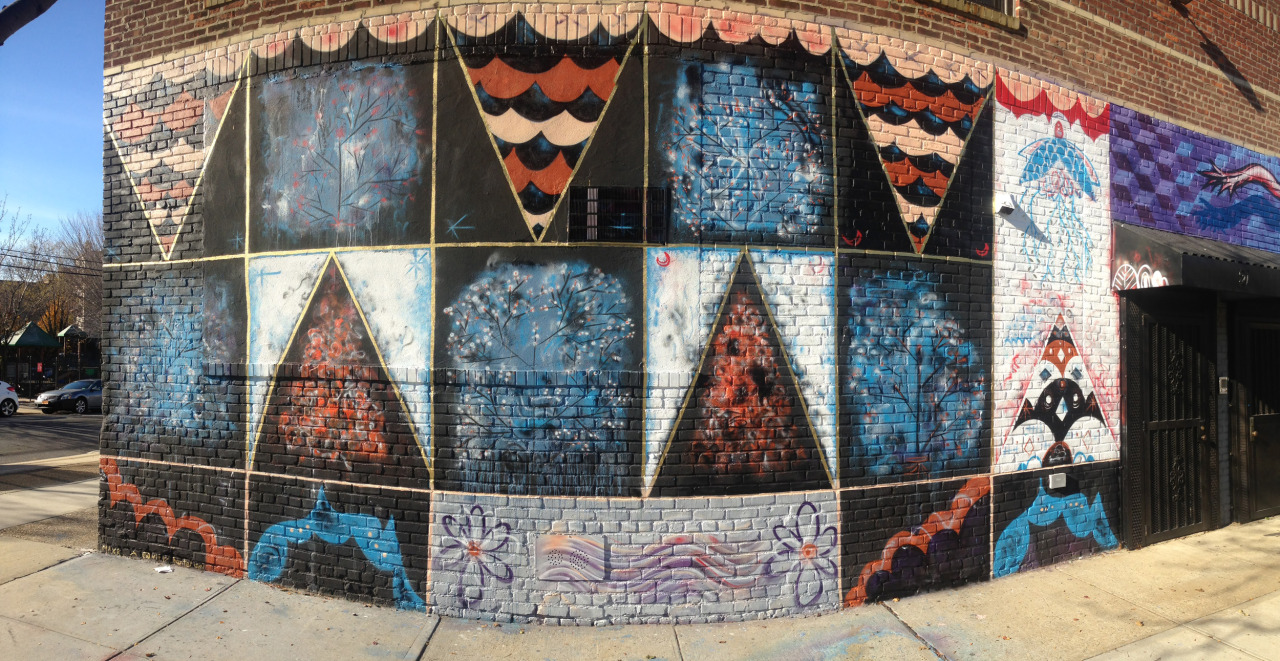 Pattern Blaster
Mural on the side of Brilliant Champions in Brooklyn, NY.    So nice to experiment with this folkier/pattern based style of work!   Feels more architectural- like it blends with the bldg. 

Mural in Mexico City.  Painted on the crumbling grounds of an old architects residence on the outskirts of the city.   A surreal experience to be invited down there.